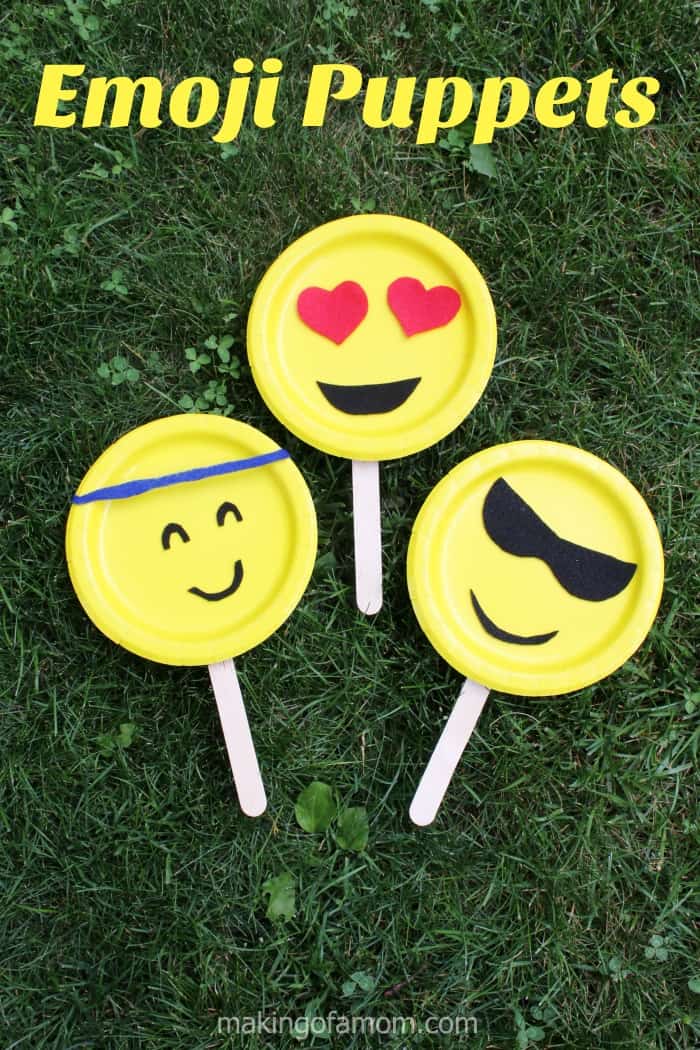 Get your smile on (or sunglasses, or kissy face, or winky face, or whatever emoji you are feeling) with this darling emoji puppet craft. This craft is fun because your kids can really express their creativity (and emotions) and it can be completely personalized. This is also a great  craft because it uses cheap supplies and only a few steps. This is a perfect toddler craft if the face pieces are pre-cut. Here we go!
Supplies:
Felt of different colors (coordinating with the faces you want to make)
large craft sticks
glue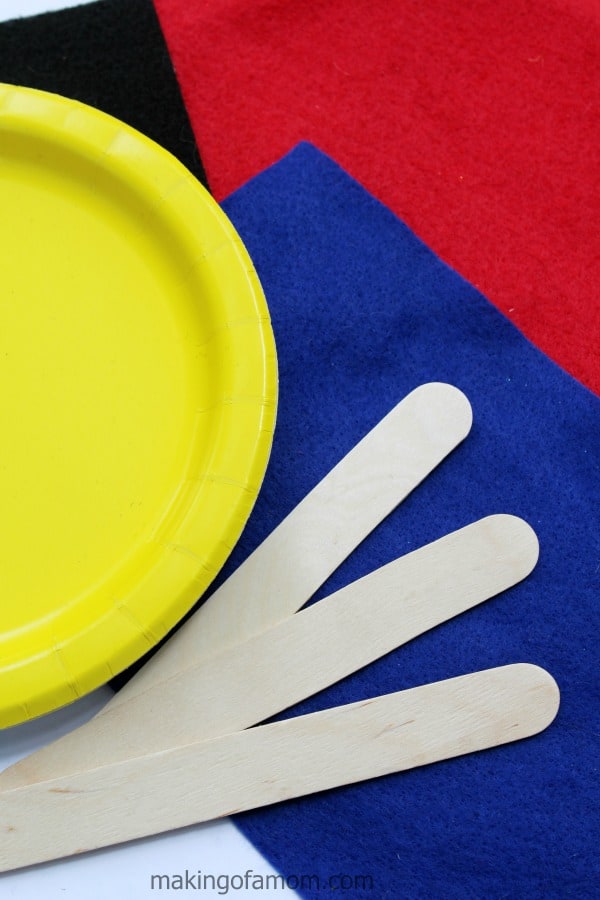 Directions:
Cut out all the different face features you want in the corresponding color. Example: red lips, black sunglasses, green dollar sign eyes, winks, eye lashes, blue tears, red heart eyes, etc. Get crazy with all your emoji features.

Glue the desired face features on the front of one yellow paper plate. Make all your faces at once so they can be drying together.

Glue or tape craft stick on the back.
Put on a puppet show for your friends and family!!
If you are having a hard time figuring out what emoji you want to make, browse your phone or computer for ideas. Also, make a ton to represent how you are feeling on a day to day basis. I know some parents who use emojis to help their kids talk about their feelings. These would be a great way to get involved with you kids and discuss their lives and how things are going. Crafting together makes awesome parent/child bonding opportunities.
If you love doing crafts and need more ideas I have some great tutorials for you. I have fun options for Emoji crafts and craft stick crafts.
Emoji Crafts
Craft Stick Crafts