This post contains affiliate links. If you buy something through these links I will receive a small commission. Thank you for your support.
Finding easy crafts for my kids to make with just a little bit of help is always my goal. During summer break they like to be busy and craft so since the 4th of July happens in the middle of summer break we begin making our
patriotic crafts
pretty early into summer break. Making the
Popsicle Stick Flag Craft
only requires a few materials and a couple hours.
Materials –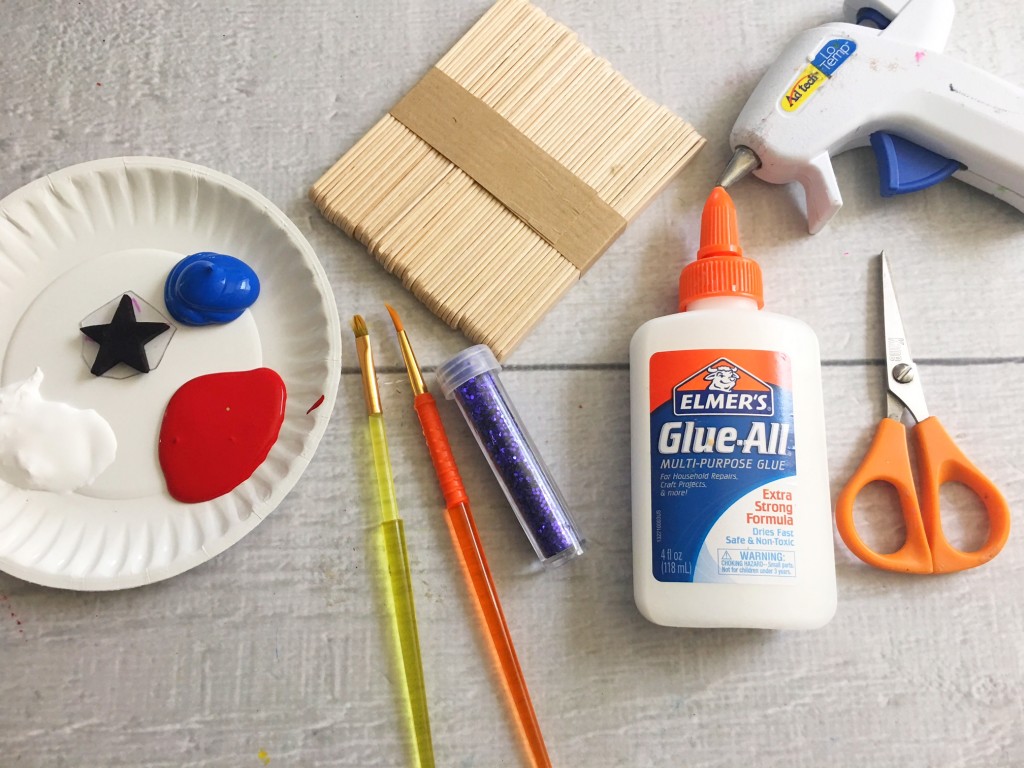 Directions –
1. Paint 6 craft sticks white, 5 red, and 2 blue then let dry (or use a hair dryer for a faster dry time)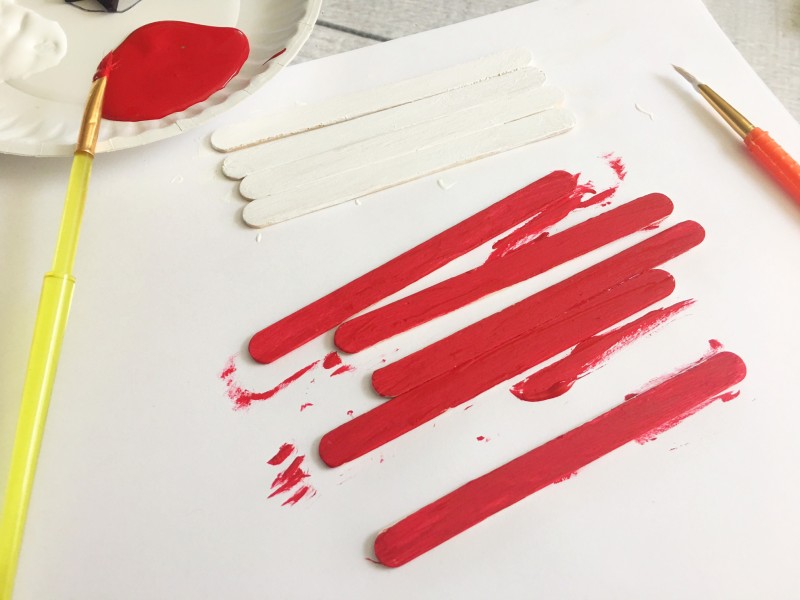 2. Cut your blue craft sticks into 2.5″ pieces and set aside.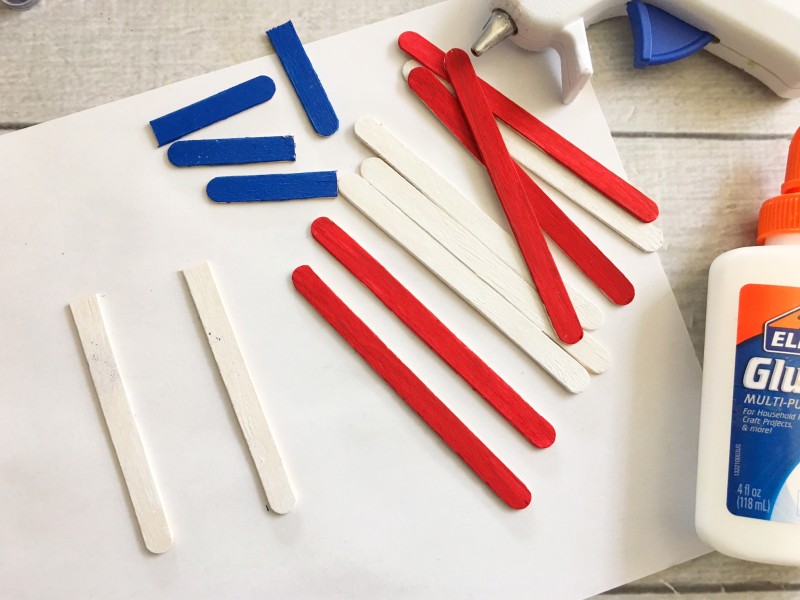 3. Place two white craft sticks vertically, cut off about 1.5-2″ and glue your red and white sticks horizontally onto the white sticks, starting with red and rotating white then red until you use up all paint sticks.
4. Glue your blue sticks onto the top left corner like pictured.
5. Use your star stamp and brush lightly with paint and stamp onto the blue sticks.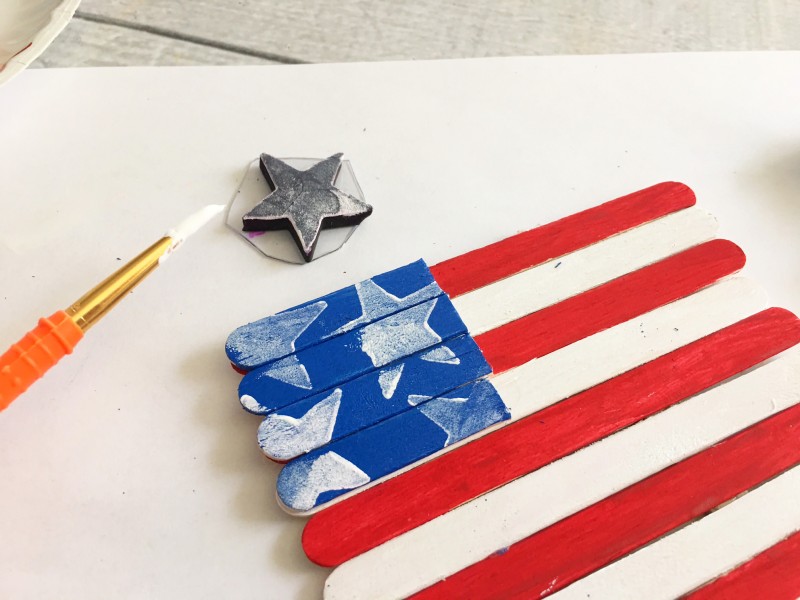 6. Place a small amount of Elmer's glue around the stars, coat with glitter and shake off any excess.
7. Hot glue a plain craft stick onto the bottom left for the pole.
You can display your flags by pushing them into your front lawn, putting them in your potted plants, stick magnets to them and stick them to your fridge or carry them to your Independence Day parade! How would you display these darling flags?
Want to make some more patriotic crafts. Check out my
4th of July
section to see instructions for shirts, treats, more popsicle stick crafts and some cute string art!
Looking for more craft stick crafts?
Craft Stick Crafts