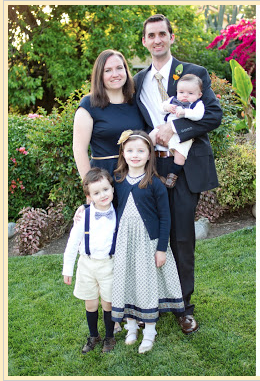 Let's chat! Email me at makingofamom@gmail.com
Hello! Welcome to Making of a Mom! My name is Stefanie. I am a stay at home mom of four children. I have been married for 15 years. We've been in Kansas City, Missouri for 5 years now and are getting adjusted. So far we love the area we are in and the people we have met!
The purpose of this blog is to help me connect with other Moms. I hope to build a meaningful online community of strong, humble, intelligent and amazing women and together share our journey day by day. I know each one of you has something to contribute to this blog and my life. With this site I plan to share my struggles and plans for success! I hope you will feel a personal connection with me as I try to become friends with you, the readers of this site. I want to help you and get your help in return! I want it to feel like a conversation that everyone is welcome to be a part of. I want your comments and feedback and welcome what you have to say (this is a family show, so let's keep it clean!)
If you are a brand wanting to connect with Making of a Mom I would love to discuss the opportunity. I would love to help advertise for any family friendly company or product. Please email me or check out my Media Kit or check out my Media Information Page. I am happy to be creative and figure out an unique plan to share your brand with my readers.