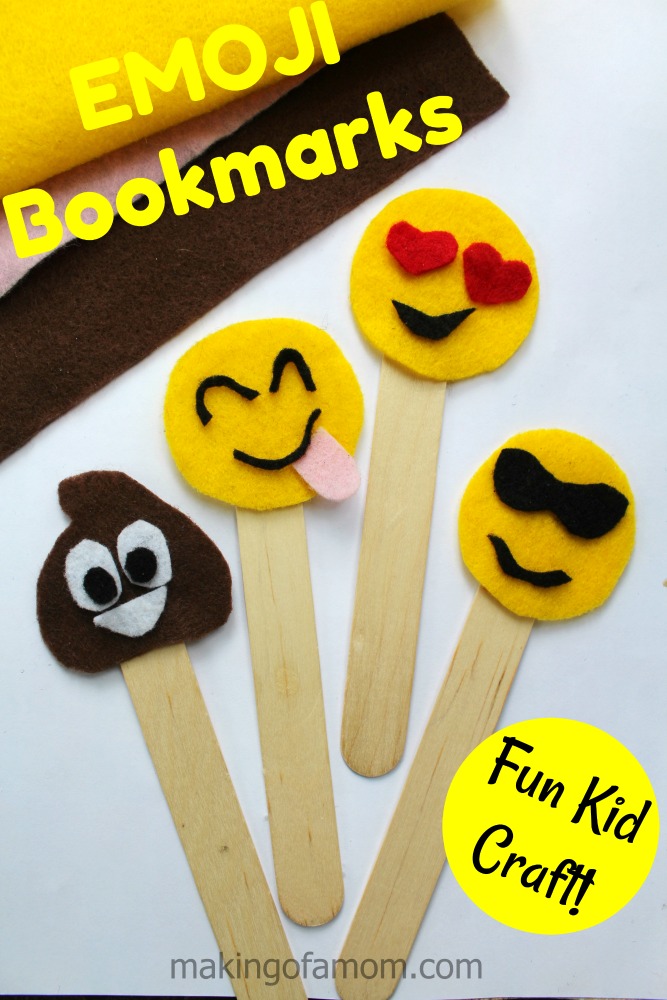 Emojis
have been a pretty popular thing for a while now, but with the Emoji Movie their popularity is skyrocketing. My kids are obsessed, so I thought it would be fun to make several emoji crafts. These Emoji Bookmarks are super fun and easy to make. Littler kids might need help cutting, but if you have older kids around, they can help out.
Supplies needed: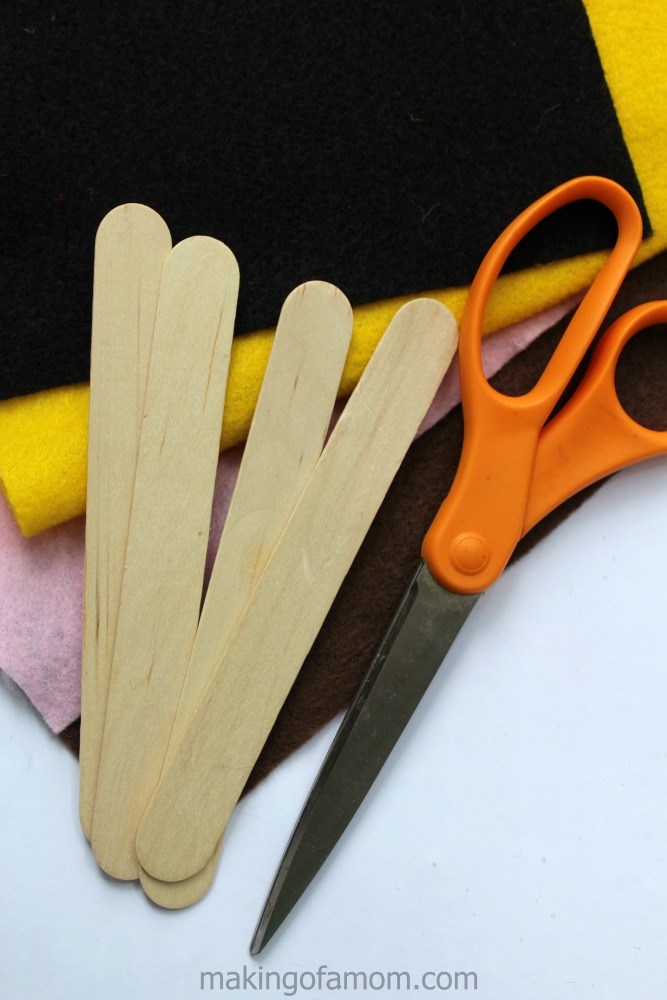 craft felt in assorted colors
wood craft sticks
craft glue
scissors
Directions:
1. Begin by creating the faces of your emojis. I traced the mouth of a small cup to create the perfect circle. For the poop emoji, I cut out a soft cornered triangle and then trimmed a swirl at the top.
2. You can now create the facial features of the emojis. We cut out small felt hearts, eyes, simple mouths, tongue, glasses, and other small details as shown. You can keep these simple and base them off of simple shapes.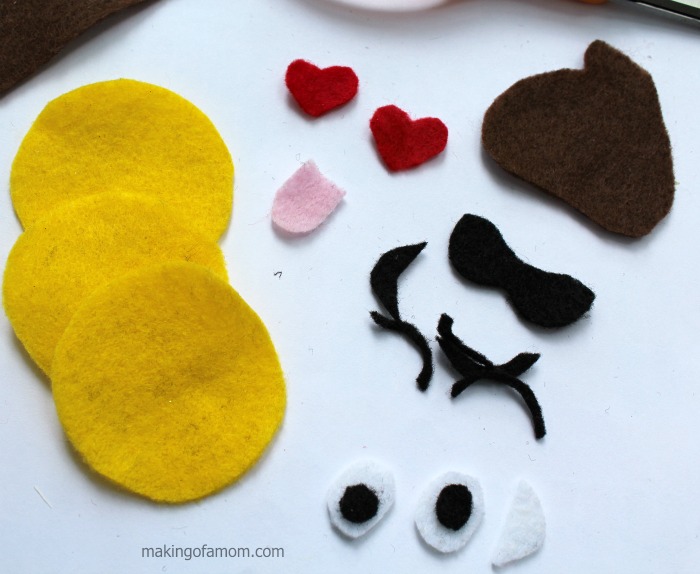 3. Start creating the emoji faces by gluing the felt accents in place. We created the poop, heart eyes, sticky tongue, and sunglasses emoji. Just a dab of glue will hold the felt pieces in place.
4. Now, glue the entire emoji face to the top of a wood craft stick. Just glue and press. Allow to dry.
Once your glue is dry your emoji bookmarks are ready to be used.
Because we are so excited about the Emoji Movie I will be adding additional Emoji crafts soon! Stay tuned.
Looking for more craft stick crafts?
Craft Stick Crafts