This post contains affiliate links.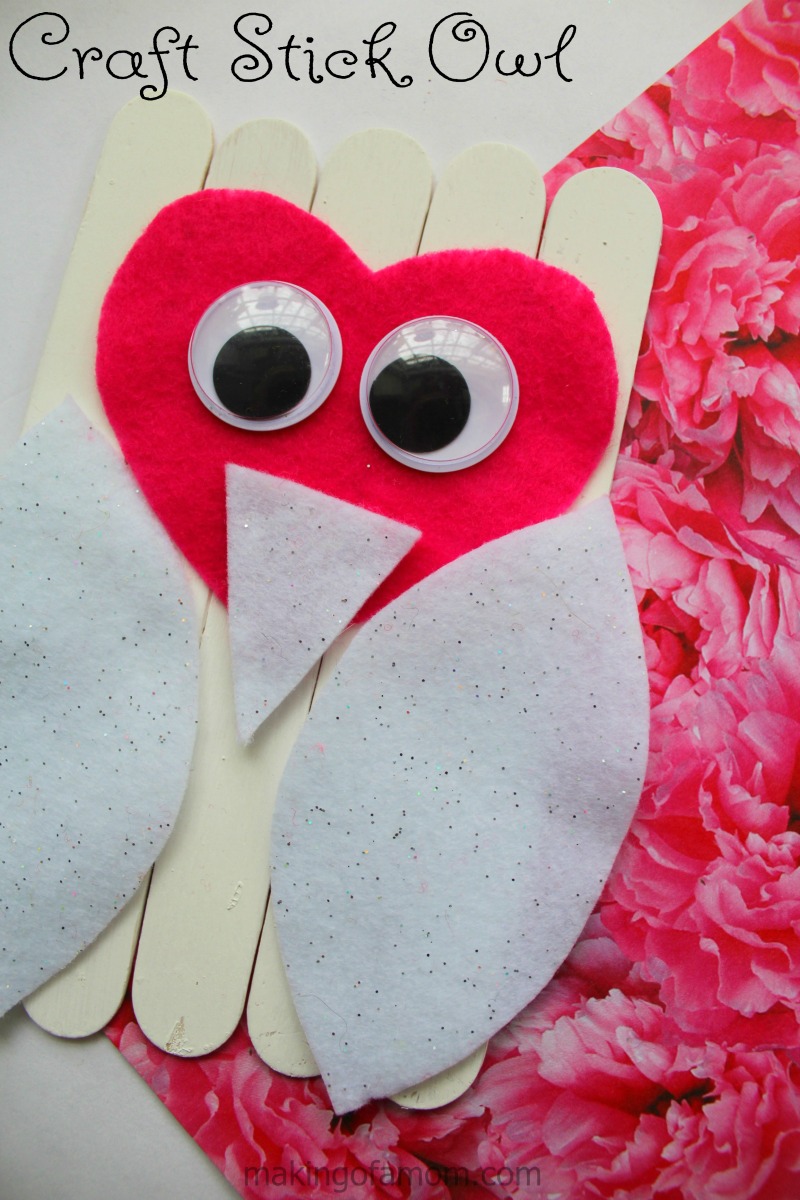 While I've called this a Craft Stick Owl, you can also call it a love bird for Valentine's Day because of it's cute heart head. I LOVE craft stick crafts (obviously) so if you love them too don't miss my craft stick
puzzle
,
spider
,
snowflake
,
octopus
,
flag
and
flag magnets
.
But now, to continue on with this darling owl. Here are the supplies and listed directions. It's quick, easy and cheap to make these darling birds.
Supplies:
White craft paint
Large googly eyes
Paint brush
6 large wood craft sticks
Pink and white craft felt
Scissors
Hot glue, glue gun

Directions:
1. Begin by applying two coats of paint to one side of the craft sticks. Allow to dry thoroughly.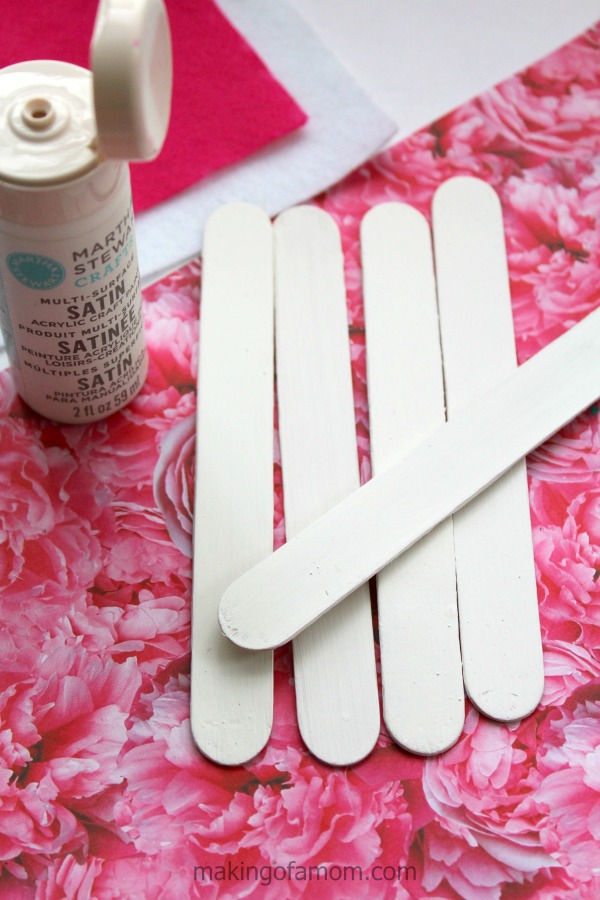 2. Turn the sticks over revealing the unpainted side. Line them up side by side. Glue an additional stick along the back side of the row to hold them all together. Allow to dry.
3. Turn the sticks back over. Cut out your embellishments including two oval wings and a heart for the owl face.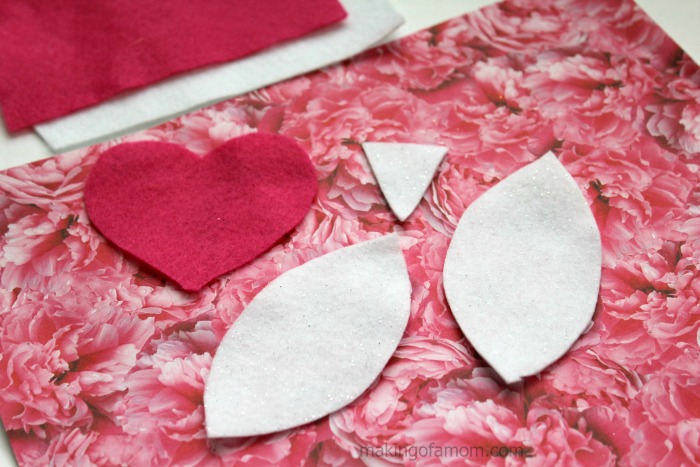 4. Glue the heart upside down on the top of the sticks. Glue the googly eyes over the heart.
5. Finish by adding some glue to the ovals and placing them on the side of the owl body. Hold in place until secure.
6. Once all of your pieces are dry and in place your owl is ready to be displayed.
This is an awesome craft to teach shapes to little ones, as a project on a day off from school, as a fun party party craft at school or home or even an easy after school project. Be sure to visit my other craft stick projects for more easy ideas.
Looking for other cheap and easy crafts? Don't miss my paint chip crafts which involve a lot of cute animals.
If you want this to be a love bird for Valentine's Day, I also have a ton of other Valentine's Day crafts, recipes, games, and printables easily found at my Ultimate DIY Valentine's Day Round Up.