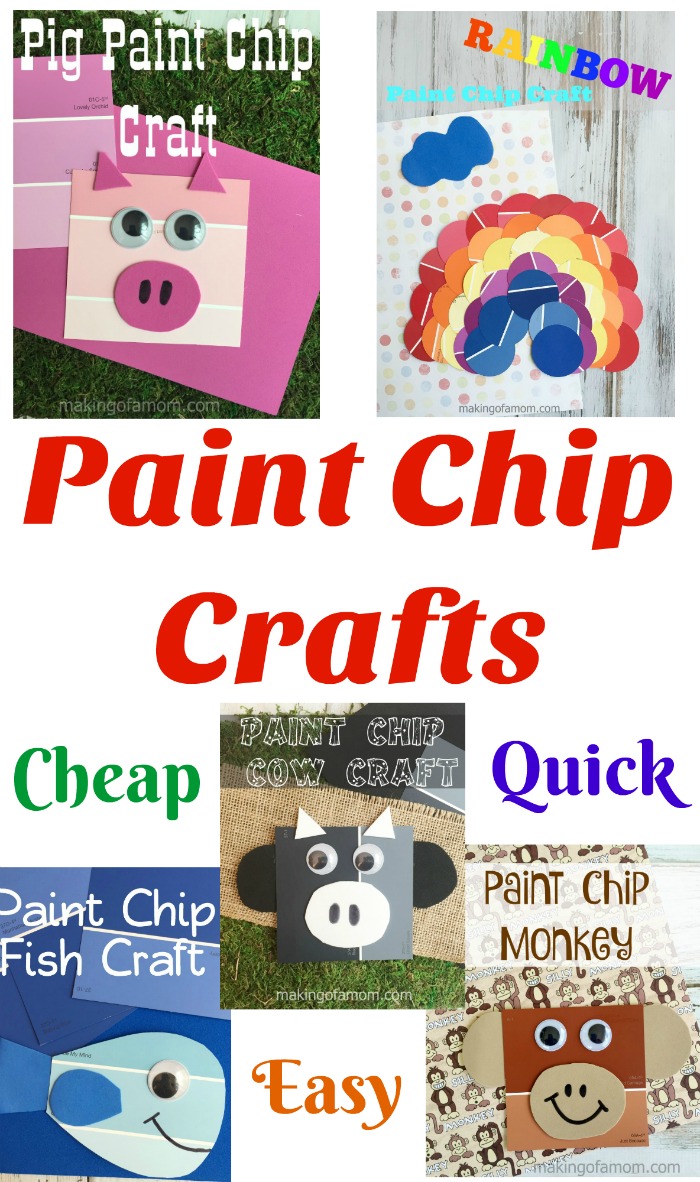 My favorite crafts are ones that my kids can do mostly independently, are cheap, don't make a huge mess, are creative and produce a darling outcome. I have assembled a series of
paint chip crafts
that exactly fit the bill. Not only are these crafts cute and easy, they are extremely cheap since paint chips can be picked up for free at many stores.
Paint Chip Crafts
First up are a bunch of cute animals! Make a paint chip farm by making the Pig, and Cow. Or build your own paint chip zoo with those animals and adding in the Monkey. I made the fish for a Finding Dory party but you can also add it to your zoo. Add a lovely rainbow to the skies above your farm or zoo with the paint chip rainbow.
I have another fun paper craft using streamers and cupcake papers – they are Jellyfish. Also easy and fits with the animal theme above.
Each of these crafts do require a couple extra things to build them, from construction paper, to eyes and glue. For directions for each of those paint chip crafts click the links to go to the individual posts.
These crafts are perfect for a play date, summer projects, party activities or just keeping kids busy on the weekend.