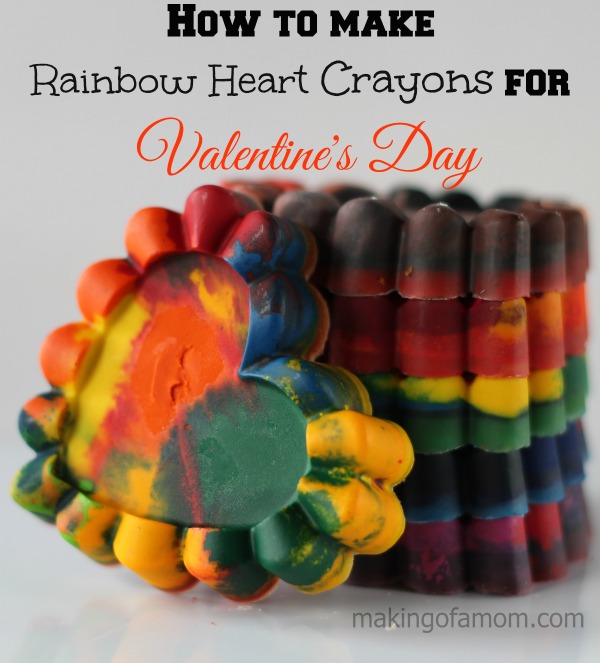 I love homemade Valentine gifts. When it comes time for my children to have their Valentine's Day party school we have so much fun thinking of cute ideas of things to make for them to hand out. These heart crayons make the perfect Valentine handout! Most kids will give candy, so you can stand out from the crowd by giving homemade Valentine's Day crayons.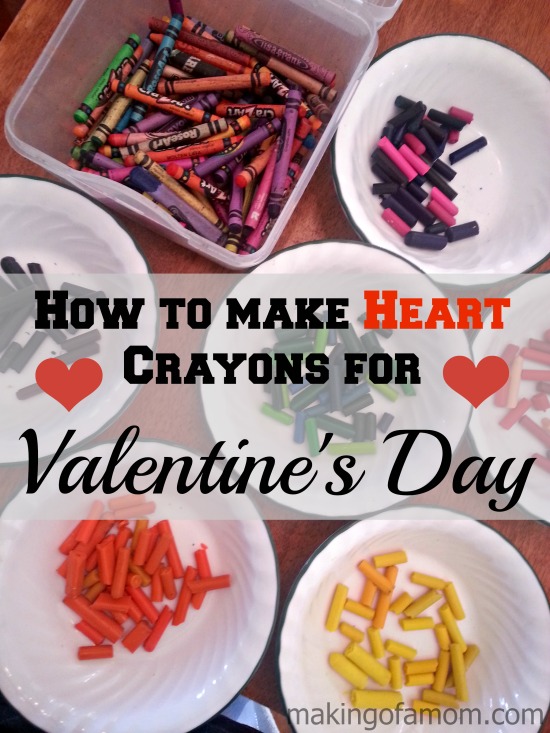 Do you remember the
Valentine craft list
? Well on that list was some heart crayons. I LOVED making those crayons last year for my daughter's preschool party and since we have moved I can do a repeat this year! This weekend we soaked and peeled crayons (Crayola crayons work very well being soaked and peeled because they don't have glue holding on the papers, Roseart crayons STINK! They glue on the papers so even with soaking it is crazy hard. It is definitely worth the extra money to get the Crayola brand!) and made our hearts.
Once you have your heart silicon mold, fill it 1/3 full with crayons. You need to have enough crayons in each mold to more than fill the bottom of the mold. If the crayon is too thin it will break when you try to remove it.
On the tutorial I linked to in the crafts post they say to set the oven temperature to between 250-275 and bake for 10-12 minutes. I baked mine at 275 for 15-20 minutes. Thicker crayons require more time. I think they turned out pretty cute. In the end I made about 40 crayons and it took 6 packs of crayons.
Once they are completely melted and all liquid, let them cool on your counter. Make sure they cool completely before you try to remove them or they will be more prone to break. To remove start by stretching the sides and top. I use a pulling motion to get the sides loose from the silicon. Them I turn the mold over and gently start pressing on each mold individually to get it to pop out. If the crayon is thick enough and completely cool it can handle some pressure to get it out.
These darling Valentine's crayons can be passed out to friends on Valentine's Day. Put them in a bag and attach this cute "You Color My World" printable, and voila! Done!
Want to make other DIY Valentine's Day cards?
DIY Printable Valentine Cards