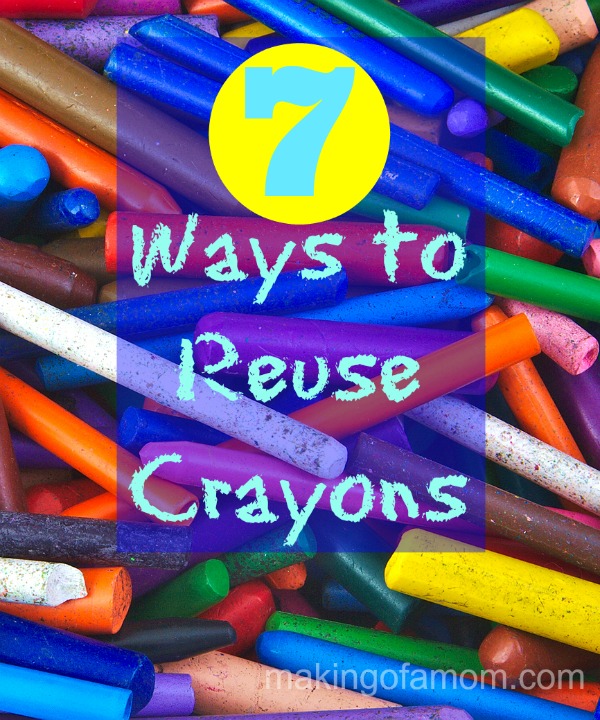 Have you ever wondered what you can do with those old broken crayons that are just sitting around the house? Crayons can be expensive and not something you just want to throw away because they are old or broken. If you think about it, there are several things you can do to reuse those crayons.
Make Art Out of Crayons
Have you ever seen crayon art floating around Pinterest? This is truly an amazing way to reuse those old crayons. The idea is that the crayons melt onto the paper surface to create fascinating art. You can use a blow dryer to melt the crayons, or just put the "work of art" outside in the sun for help with the melting part. You can also try melting crayons and paint with crayons or let your kids do fingerprint art with them.
Make Brand New Crayons
Instead of running to the store to buy new crayons, why not make your own? For this activity, you will want to take all of the paper off the crayons. Use aluminum foil to put a layer of protection on a muffin pan (or get a silicon mold), spray the foil with non-stick spray, and then place the broken crayons (without paper) into the muffin pan. Allow the crayons to melt inside the pan @ 300 degrees until they melt. Allow the crayons to cool before using them. I have a crayon tutorial here.
Make a Picture Frame with Crayons
If you're really struggling with a way to reuse those old crayons, consider making a picture frame out of the crayons. You simply line a picture frame of your choice with various crayons. It looks really cool when you're done. Just make sure to use glue that's strong enough to hold the crayons in place. You can do this with anything really! Pencil holders also make a great crayon craft.
Use Crayons for Learning
Have a preschooler in the house? Crayons make for excellent learning tools. You can use the crayons to build, count, draw, and discover. Have your child use crayons to build his or her ABCs. Use crayons to learn about colors and to make a rainbow.
Join a Crayon Recycling Program
What if you run out of things to do with your crayons? Don't throw them away! Crayons can actually be recycled when you are done reusing them. Learn more about this crayon recycle program and how it keeps crayons out of the landfills. Learn more about the Crazy Crayon Recycling Program right here. This is a great way to teach your kids about the importance of recycling even the smallest items, like crayons.
Make Items for Your Home
Crayons can be melted down and molded into anything you want them to be. Consider making anything from paper weights to pencil holders with the crayons in your life. Think outside of the box when it comes to reusing them around your home.
Donate What You Don't Need
There comes a time when you just don't need the crayons anymore and this is a great time to donate what you no longer need. Consider donating to preschools, public schools, and anyone else who could use crayons that still have a lot of life left.
What are some ways you reuse crayons?