It may be true that at your child's Valentine's Day party there is going to be so much junk food that you don't want to contribute to that with the Valentine they hand out. In the past I hadn't ever really thought the amounts of sugar until I helped with the party. Last year the room Moms in my daughter's class threw a very fun party, but boy was there a lot of junk food getting consumed! Since I didn't want to add to the sugar-fest this year we created non-candy Valentine's that you can simply print, cut and hand out.
You're the Star of my Show, Valentine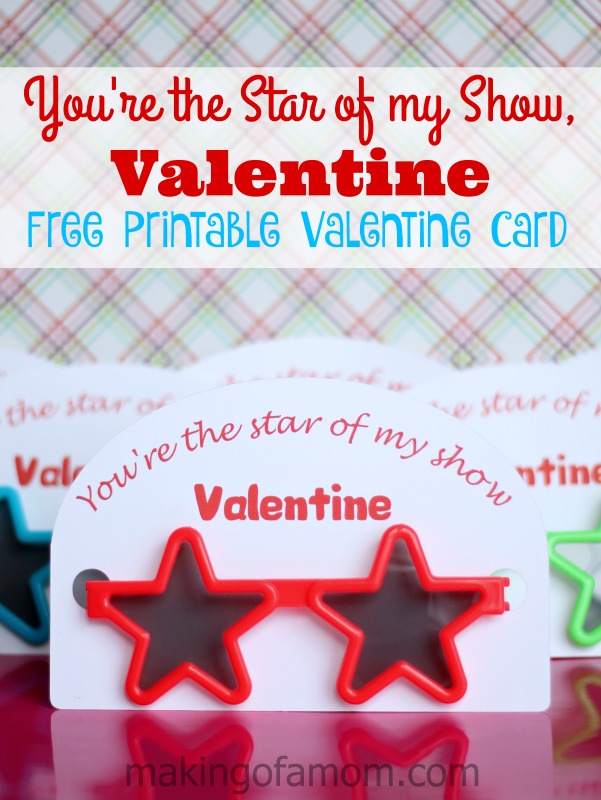 How would your child's classmates like to get
star sunglasses
as their Valentine treat? I know my kids are very excited to take these to school. This is a unique, cute and fun way for your child to pass out a special Valentine to their friends and not add to all the sugar they'll be getting at their class party.
Yes, out there a very spunky fourth grader is counting the days til she can pass these out to her friends. They are all stars to her.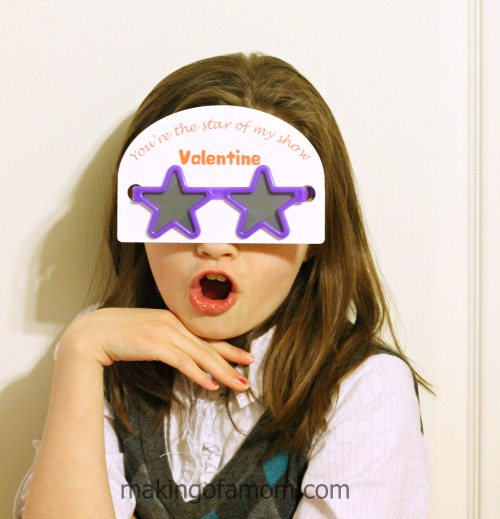 To make this card you will need:
Cardstock
Color Printer
Star Sunglasses (You can order these on Amazon or try a local party supply store.)
Simply
download
, print and cut out the card. Use cardstock to make it more durable. Then place the sunglasses through the holes to "attach" it to the card. If you want your child to sign the card to their friends or personalize them do that before adding the sunglasses.
Want to skip the hassle of making these yourself? Great! You can purchase these in 1 dozen quantities here. I'll do the work for you, you simply assemble.
Looking for more printable Valentine's Day cards?
DIY Printable Valentine Cards