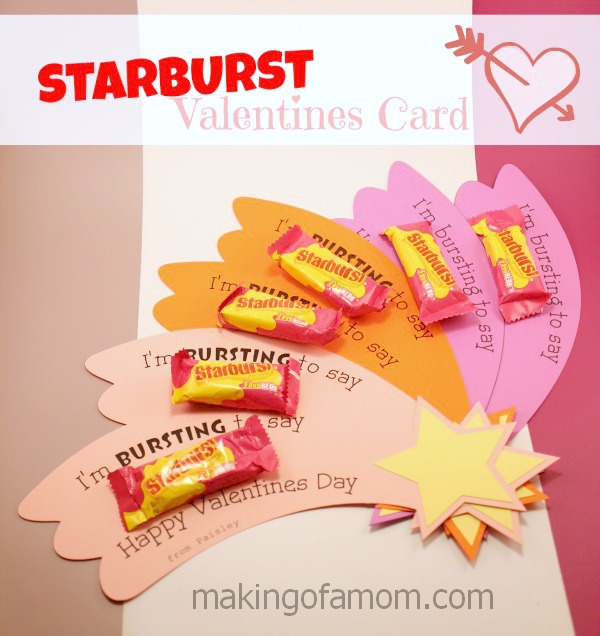 It's time to start thinking about what Valentines your child wants to take to school.  This is a really fun and easy Valentine that your child can give to all their friends. Once you have the card printed your kids can help cut, glue on the stars and tape on the candy.
Step 1 – Print out the shooting star shapes and stars
Step 2 – Cut out shooting star shapes and the stars. I have included a printable for the shooting star shape and the stars. For those of you with a silhouette cutting machine I have included the cut files for the shooting star shape and the star.
Step 3 – Glue the star onto the shooting star shape
Step 4 – Tape the Starburst candy in the middle of the shooting star tail

If your child wants to personalize each card to their friends (sometimes teachers recommend doing this) there is plenty of space on that back to write names and messages.
Printable Download
– clicking the link will take you to the pdf that you can save to your computer and print to make your own (Note: the one you print won't have my daughter's name on it)
Starburst Printable Page
Star Printable Page
Cut File Download
If you have a Silhouette Cameo cutting machine, here is the cut file so you can simply load it into your Silhouette Studio and have the machine do all the work.

 Starburst Valentine Cut File
Don't miss our other Valentine's Day projects!
DIY Printable Valentine Cards