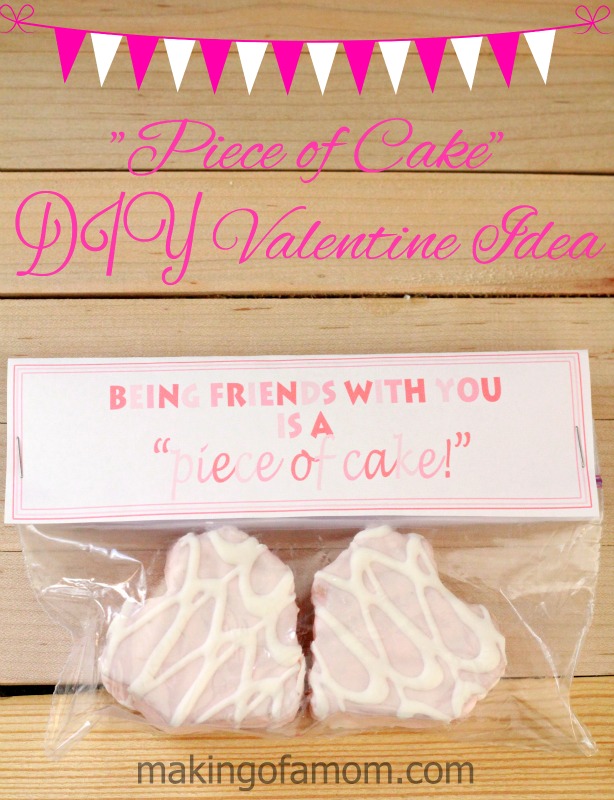 Valentine's Day is my favorite holidays because I love making homemade Valentine's for my kids to take to school. It seems to be the only time of year that corny jokes are popular with everyone. I also love all the cute
mailbox ideas
my husband makes as well. My kids get really into it and love talking about different ideas we all have for cards and mailbox designs. My kids love that they are some of the only ones to bring in clever, handmade Valentine handouts for their parties.
Here is a really easy and cute Valentine idea that would be a big hit with your kid's classroom. Simply visit any local grocery store and purchase enough Valentine cakes for each kid in the class. I have seen a lot of different brands and a lot of different kinds of Valentine cakes and brownies. Any that you like will do. You can either keep them in the package they come in or remove the cakes and put them in a snack size zip top bag. Then download, print, cut out and staple this "Piece of Cake" printable to the top of the bag or cake packaging if you choose to leave them in their original bag.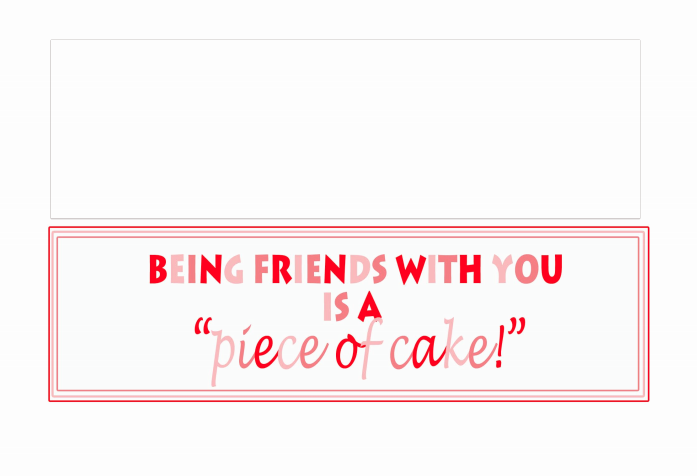 This is a really quick way to make some darling, yet tasty, Valentine's for your kids to hand out! Since it is so easy since it is only printing, cutting and stapling it won't take very much time to make one for each child on your list.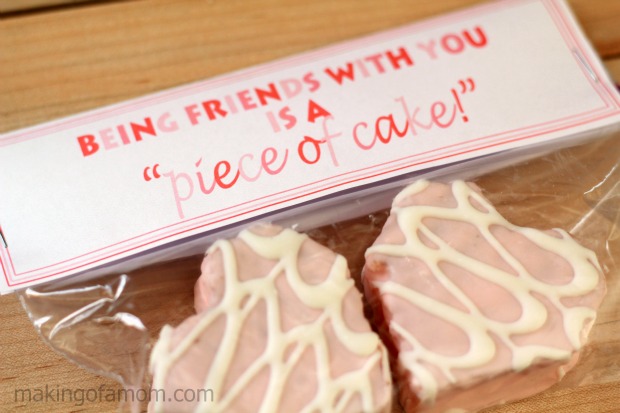 If you are looking for even more
Valentine's Day Ideas
I have a ton for you! Listed below are both candy and non-candy options.