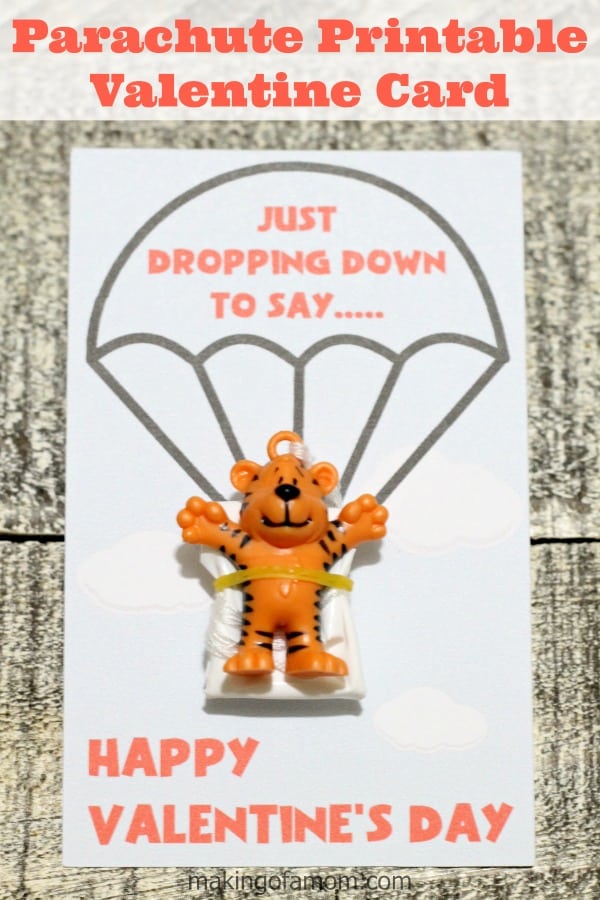 Buy it now:
Valentine's Day is drawing near and it's time to get those creative juices flowing. Because I LOVED our non-candy cards from a few years ago (I Spy My Valentine, You're The Star of My Show, High Five Valentine) I wanted to find another awesome toy to turn into a Valentine. So this year our non-candy, super awesome toy Valentine is the Parachute Printable Valentine Card featuring a parachuting animal!
Have you ever seen parachuting toys? All I had ever seen before stumbling across these cute animals were parachuting paratroopers or other army guys. Those are really fun toys, but I went with the parachuting animals because I thought they were pretty cute and more appropriate for a school party (especially one with 4 year olds).
To make the Parachute Printable Valentine Card you'll need to purchase some parachuting animals. You can check your local party supply store or just click over to Amazon and get this pack of 12, it's on prime so SCORE. We had to buy 3 packs to cover all my kids classmates.
Then click our
printable cards,
  download and print them to your printer. There are four cards to a page so print as many pages as needed.
We simply used a piece of tape to secure the animals to the bottom of the parachute. The tape isn't too sticky, so it won't ruin the parachute or the card when the toys get taken off.
If you like to have your kids customize the cards with their names have them sign them before you attach the animals.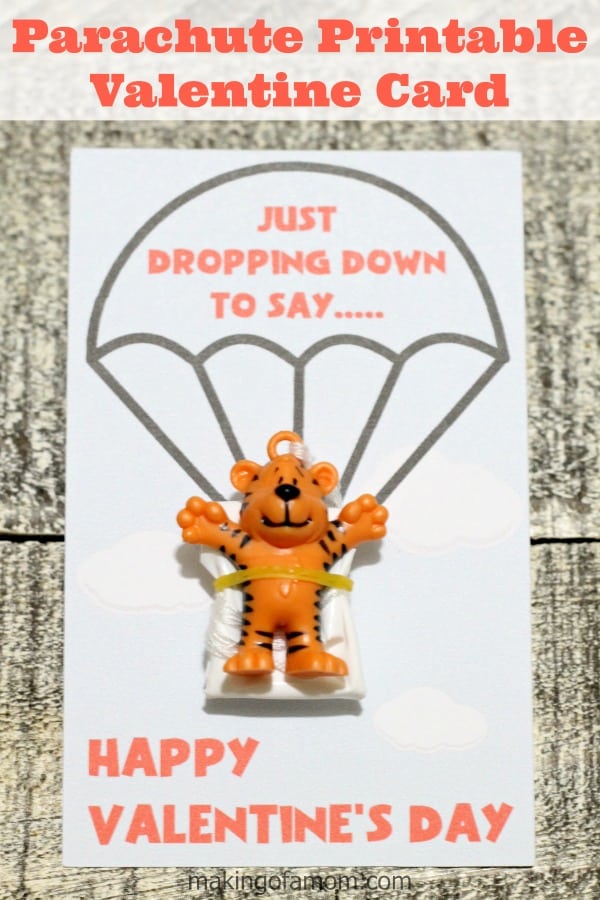 Skip the hassle of printing and shopping for toys and
buy the kit
now:
Want some more DIY printable Valentine cards? I've got a ton!