This post contains affiliate links.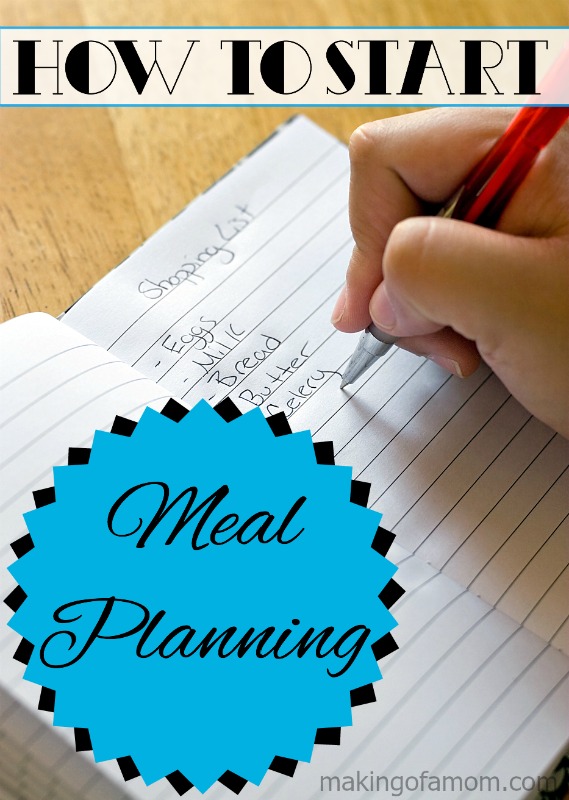 Why should you start
planning your meals
? A few reasons are that it's healthier, it's
easier
, and it's cheaper. Rather than asking everyone what they want each night and trying to figure out what you have and don't have, simply plan your meals for the week or month. No more debating. Planning meals allows for less takeout food and more fruits and veggies. If you plan your meals you will know exactly what is needed at the grocery store each week so that you do not over buy or under buy and end up having to go back to the store three times. Here are a few simple steps to start planning your meals.
Sit down and write a list of the foods that you know you and your family enjoy eating.
Select a plan of action as to how you'd like to organize your weekly menu;

White Board: Create a weekly calendar on a small 8×10 white board to hang on the fridge. (Use sharpie for the marks that you do not want to erase.)
Calendar: You can use a simple calendar to plan meals. Small desktop calendars work the best.
Homemade menu planner's are a fun way to keep track of meals. You can check out my free printable meal planner, or get this cute one from The Executive Mom.

Be sure to select a day that you will sit down and plan your meals each week (or every two weeks or month, whichever you choose to do.) The same day each week tends to work the best for shopping.
Prepack any foods that can be used as snacks such as fruits, vegetables, crackers, and cheese cubes.
Freeze your meats in servings so that you can take them out the morning that you plan to eat them.
Make freezer meals for those days that are just too busy.
Plan your shopping trips in detail. Often for the best prices a trip to two or three stores works the best. Plan a route, list, and a budget to shop efficiently.