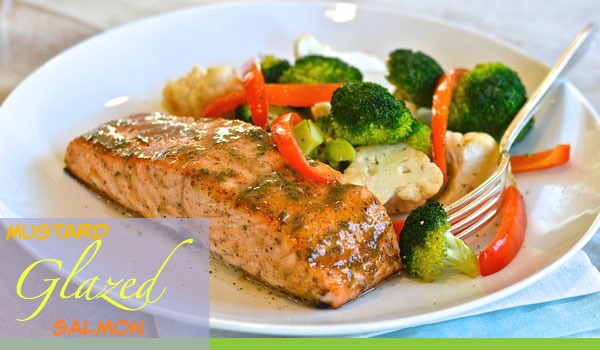 It's time to start eating healthy! Check out this Mustard Glazed Salmon recipe from eMeals Heart Healthy Meal Plan. I love that they provide a weekly meal plan and shopping list. You don't have to think at all, just cook!
Mustard-Glazed Salmon
Ingredients:
6 (4-oz) salmon fillets
¼ tsp pepper
2 Tbsp whole-grain Dijon mustard
2 Tbsp honey
2 tsp chopped fresh or dried rosemary
Directions:
Preheat oven to 450°F.
Place salmon, skin side down, on a foil-lined rimmed baking sheet coated with cooking spray; sprinkle with pepper.
Stir together mustard, honey and rosemary; brush over fillets.
Bake 10 to 12 minutes or until fish flakes with a fork.
If you want to get started meal planning, check out my How To Start Meal Planning blog series.