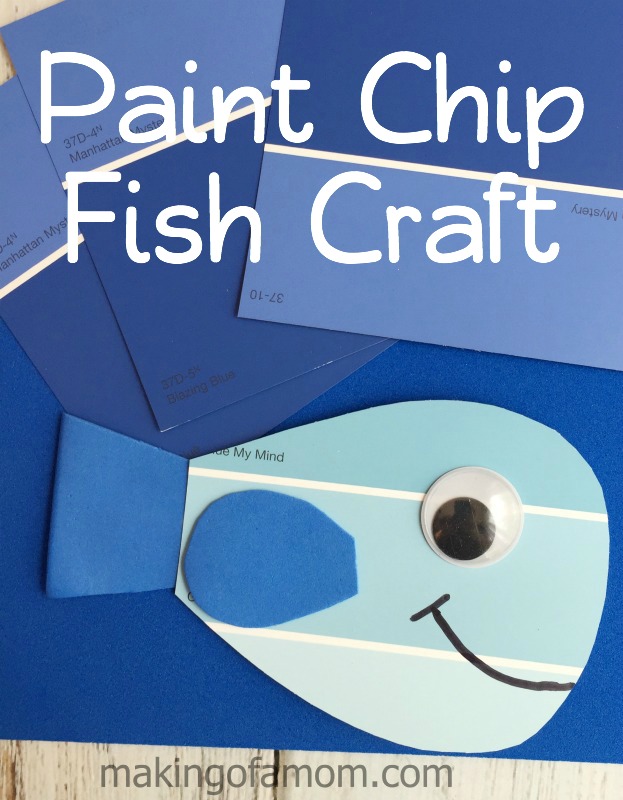 Seriously, fast, easy and cheap crafts are THE best. I'm always on the look out for an easy project my kids can do mostly independently. Plus, with all the attention turning to Finding Dory right now, I thought this Paint Chip Fish Craft would be incredibly relevant. It would be the perfect activity for your 
Finding Dory party
!
Fish Materials – 
blue paint chips
blue craft foam
large black Sharpie marker
scissors
glue stick
googly eyes
Directions – 
#1. Cut a large raindrop shape out of one blue paint chip. this will be the fish's body.
#2. Give your fish 1 googly eye on the side of his head.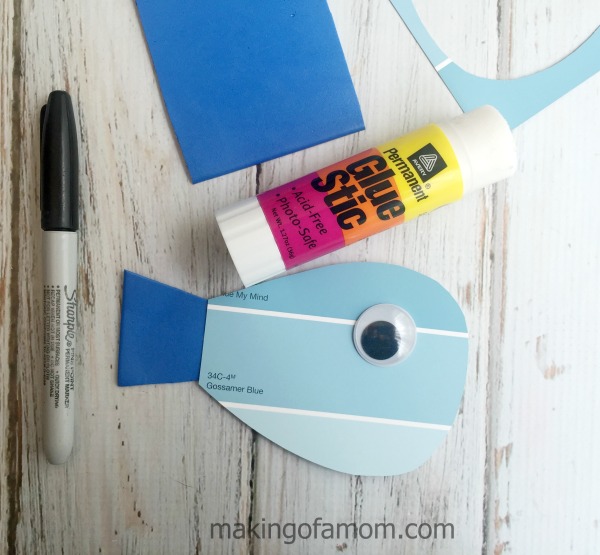 #3. Draw a mouth using the black Sharpie
#4. Use the scissors to out 2 fins for the fish and affix with glue.
The best part is that your kids can make the fish and fins any shapes they want. Creativity can swim freely with this quick craft. If you want to teach shapes then you can dictate instructions to your kids. For example "Cut a circle body. Cut a triangle tail fin. Cut a rectangle fin." You can practice all sorts of shapes. If you love this
paint chip craft
, don't miss all my others! Check out the
Monkey,
Fish
and
Cow
.