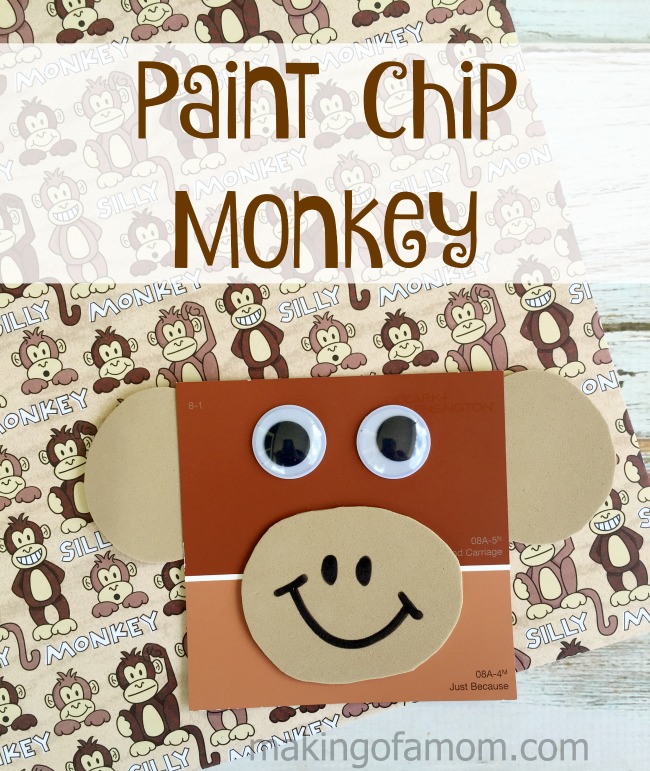 It's summer and we all need some independent activities for our children to participate in. Part of my children's summer rules are that they must create for at least 30 minutes a day. This can be anything from legos, circuits, coding, or crafts. I want them to keep their brain juices flowing. To help them complete this task I have purchased them some craft kits and items that will help them create. The awesome thing about
paint chip crafts
is that they are so cheap. Paint chips are free at most home improvement stores so it is easy to get your creative juices flowing while standing in front of the paint chips. Though the paint chip monkey is very easy and pretty self explanatory, here are the directions for the
Paint Chip Monkey
.
Materials –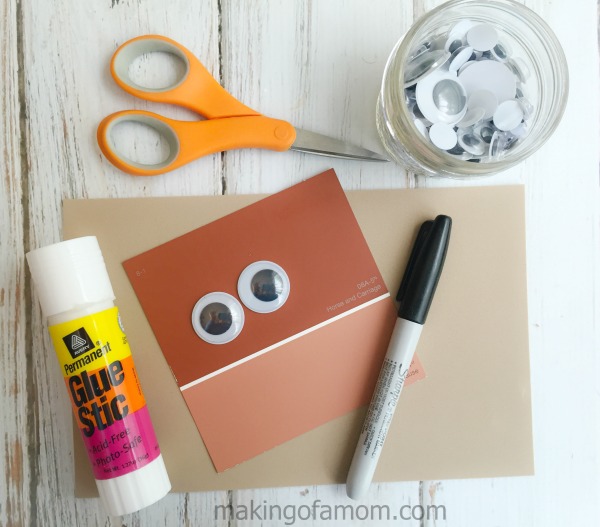 brown paint chips from your local home improvement store
dark brown or light brown foam
glue stick
scissors
large black Sharpie marker
large googly eyes
Now that you have your supplies, get ready to create!
Directions – 
Cut a medium size oval (a little less than half the size of the actual paint chip) out of the foam to make the monkey's nose. Glue into the middle of the paint chip.
Use the black Sharpie to draw 2 nostrils and a mouth like a smiley face.
Use the glue stick to attach both googly eyes.
Lastly, cut 2 medium size circles out of the foam for the monkey's ears and attach to the side of the paint chip using the glue stick.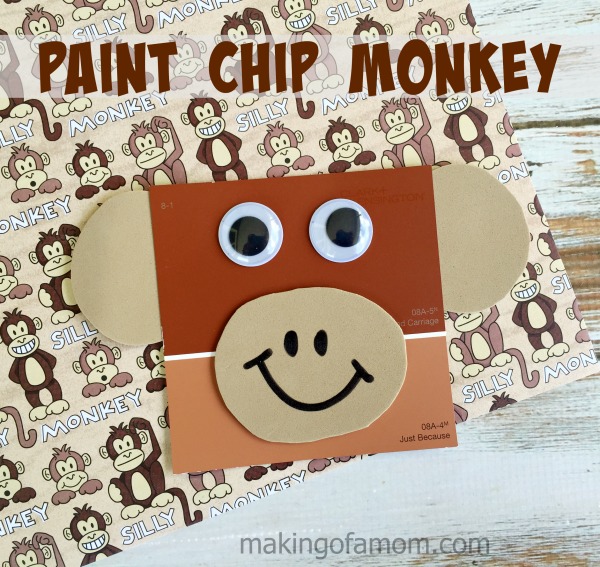 So simple yet so darling, right? I love it! Stay tuned as I have more
paint chip crafts
coming soon! I'll have a pig,
cow
,
fish
and rainbow, so get stocked up on your paint chips and get ready for some more fun paint chip crafting! We can make a whole paint chip zoo before the end of summer. Enjoy!