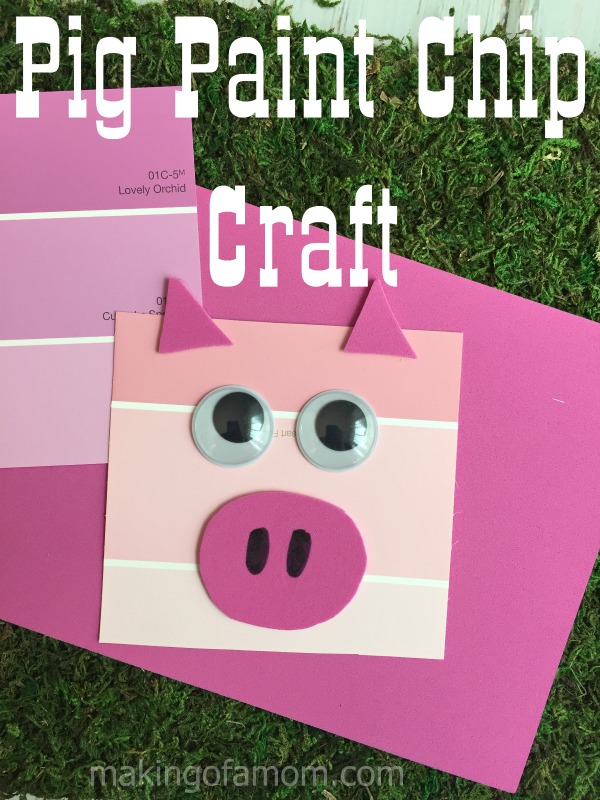 Time for another fun Paint Chip Craft. This time we're going back to the farm with a pig. It's really cheap and really easy. Don't miss the other paint chip crafts:
fish
,
cow
,
monkey
.
Paint Chip Pig Materials – 
pink paint chips
pink craft foam or construction paper
glue stick
large googly eyes
large black Sharpie marker
Directions – 
#1. Cut an oval shape out of the pink craft foam (or construction paper) using a pair of scissors. Attach to the pig, using the glue stick.
#2. Use the black Sharpie to draw to large nostril's on the pig's nose.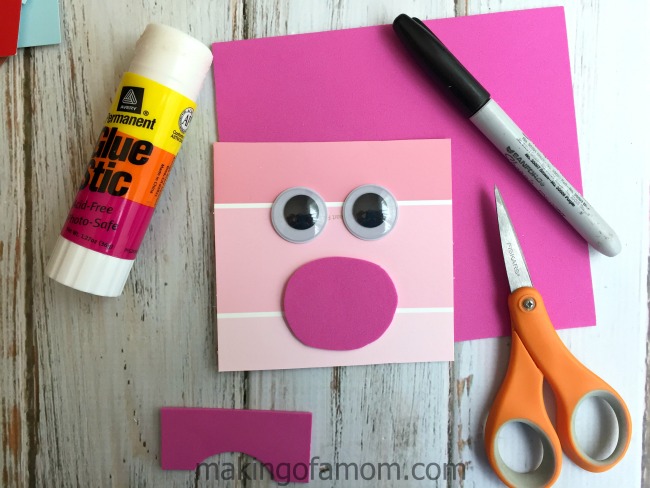 #3. Cut 2 ears out of the pink foam and attach with the glue stick.
#4. Lastly, give your pig 2 eyes using the googly eyes.
Do you have any other ideas for other paint chip crafts?