This post is sponsored by Antsy Pants. All opinions are my own.
Imaginative play is essential for children. It helps children build their skills – emotion and social. It helps them experiment with different life scenarios. It helps children cooperate, take turns, problem solve and interact. It's an important learning and teaching tool that most kids naturally participate in.
When I was growing up my friends and I were really into a certain television show and would play episodes from that show every afternoon. We didn't have costumes to assist us in our play time but we did have a few of the characters accessories which really enhanced the game, in my opinion. Now as a Mom, I definitely want my children to spend time using their imaginations to play but I would love to help assist the creative environment by providing costumes to help them get really into the games.
Antsy Pants Build and Play™ kids playhouse kits
are simply amazing. These easy-to-build kits feature simple Snap and Click™ poles and connectors that makes the assembly easy for children. The concept of their kits are pretty incredible. They feature a structure built of poles and connectors which is then covered by the fabric object. You can see Making of a Mom's feature of the
Pirate Ship
and
School Bus
at their respective links.
This time my family received the bulldozer. This was our first kit so we wanted to make a video of the kids putting it together. We first went through instructions so they would know what to expect when building it. Here is our assembly, slightly sped up. While the video takes a few seconds to build, the actually build time was around 6 minutes – really quick in my opinion.
Now, of course the construction vehicle is a really fun tool to bring out the imagination of my kids alone, but how fun would it be to take it a step further with a costume. When I was little I wanted nothing more than to have a costume of that show we were playing, but I never got it. Now as a Mom I have found easy ways to piece together costumes so my kids can have that extra help with their imaginative play.
A few years back my husband and I wanted to create some easy DIY costumes. We found a fun and easy way to piece together a construction worker, which now, years later my next son is using to help him play with this construction vehicle. The below picture shows what we did. We found a vest from a craft store, added a sticker to a plastic hard hat, and turned a fabric apron into a tool belt.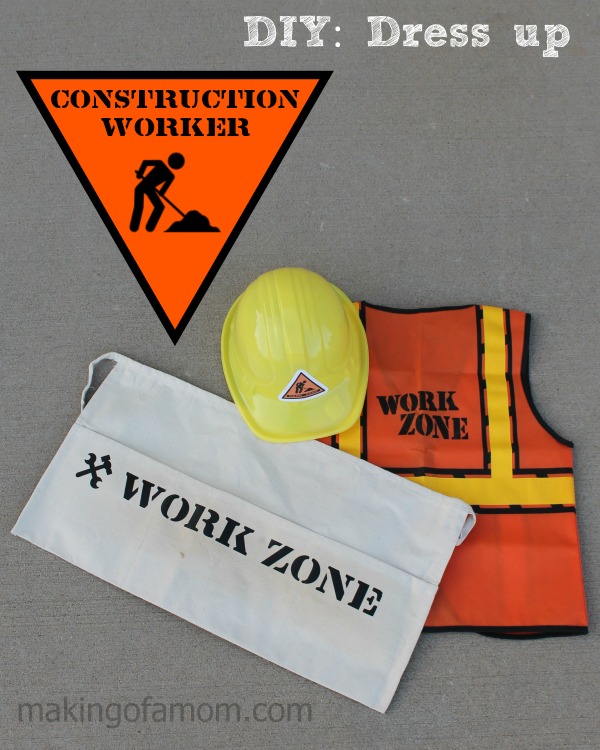 For all the instructions, including cut files for the "work zone," on making this DIY costume, check out the
Construction Worker
post. Here are some items you can easily assemble to make this construction play time more fun:
hat
vest
belt/ apron
plastic tools
measuring tape
building toys
In my recent toy purge to donate to a local charity, I got rid of all our plastic tools and the work bench. I didn't know at the time this awesome construction vehicle would be coming to play. Talk about bad timing, however, I found that we had a robot construction kit which included a plastic wrench and some bolts, so the kids have pretended they were building this those. Go through your own toys and see how you can repurpose them to go with the theme of play.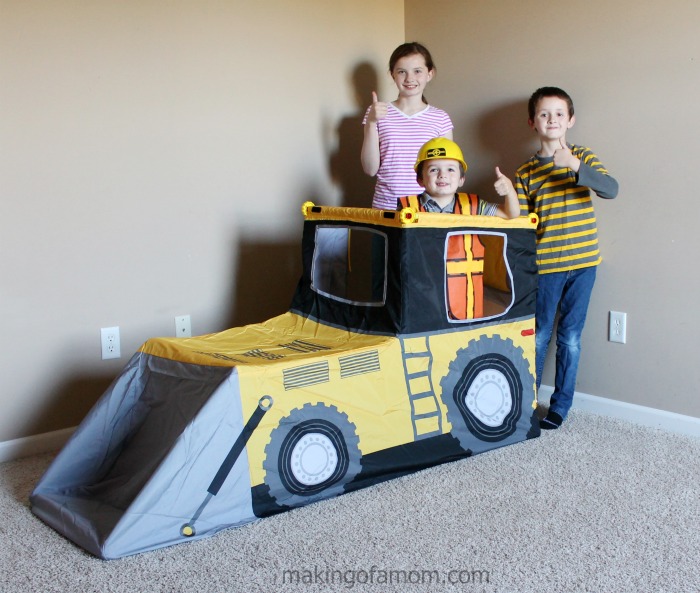 Antsy Pants has a really big range of vehicle and mini market kits. There is surely something that would interested any child. And the ability to grab various toys and clothing items you already have to enhance the pretend play and increase the fun would be really easy.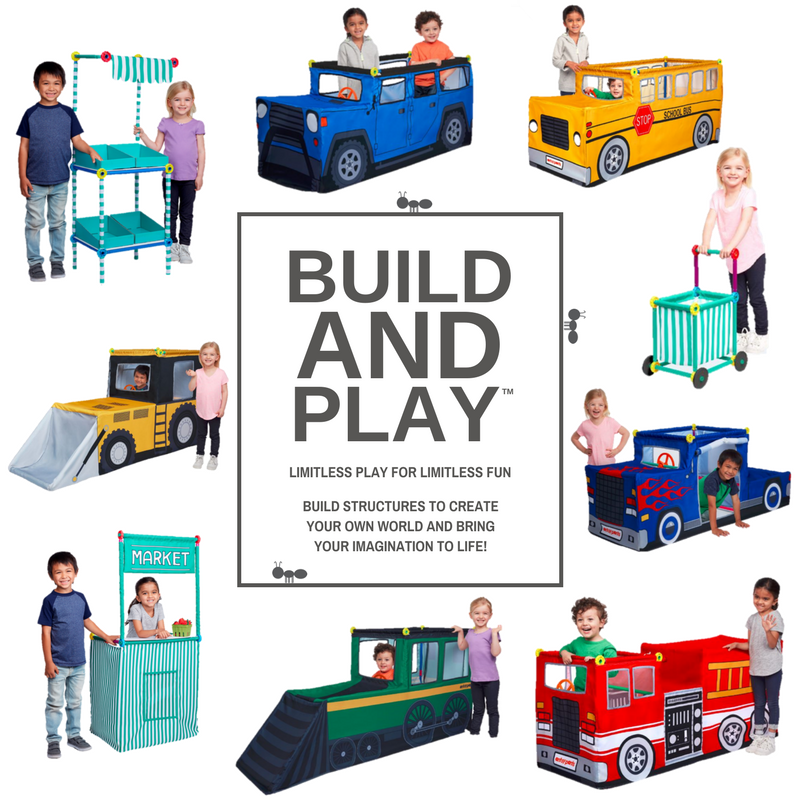 Antsy Pants kits are available only at
Target
.