I am so glad I got the Antsy Pants Build and Play™ kit with the pirate ship cover for my son. Not only did my son love building the frame, we both loved playing in the finished product! Here are a few things we loved about it.
It's Easy to Build
The frame of the ship was easy to build. The pieces are color-coded based on size, so it's super easy to see where everything goes. My son loves building Legos. He'll sit down with the instructions and keep working on his own until he has the finished product. The instructions for this ship were so easy he could help build most of the frame. I had to help him build the masts since they were too high for him to reach, but he told me exactly how to do it.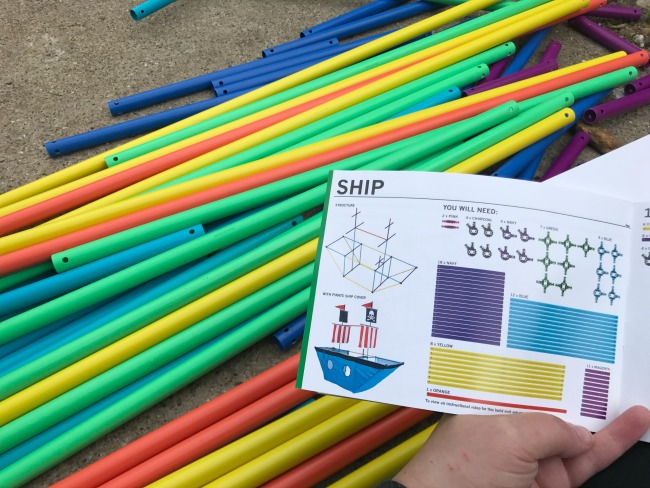 It's Surprisingly Large
When the frame was put together, I was very impressed with how big the kit actually was! There was plenty of room for my son and I both to play as we pretended to sail the high seas. He can't wait to invite friends over to play with it some more!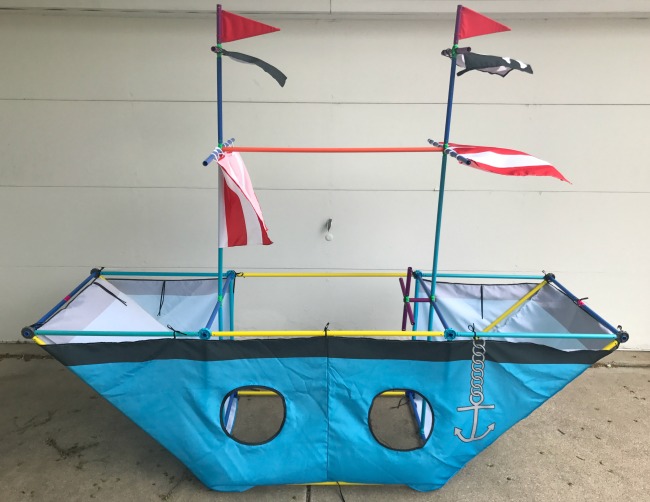 It's Versatile
As a frugal mom, I love how versatile the Antsy Pants Build and Play™ kit is. You can build more than one structure with it. You simply need a different cover to transform the frame into an amazing play structure.
Overall, we loved the Antsy Pants Build and Play™ kit with the pirate ship cover. My son had a blast using his imagination with this product.
About Antsy Pants:
Antsy Pants engaging Build and Play™ kids playhouse kits are designed to let kids' imaginations run wild and get kids and families creating, imagining and building together. With the ability to build anything from a pirate ship that lets you sail the seven seas, to a castle that protects you from invading dragons, each kit encourages imaginative and limitless play. According to the National Association for Sport and Physical Education, only 1 in 3 children are physically active every day. We want to change to that. Antsy pants is perfect for kids who are always climbing, building and exploring. With easy-to-assemble, high quality Snap and Click™ poles and connectors, kids can build each kit with the help of a friend or family member.
Follow Antsy Pants on YouTube, Facebook, Twitter and Instagram.