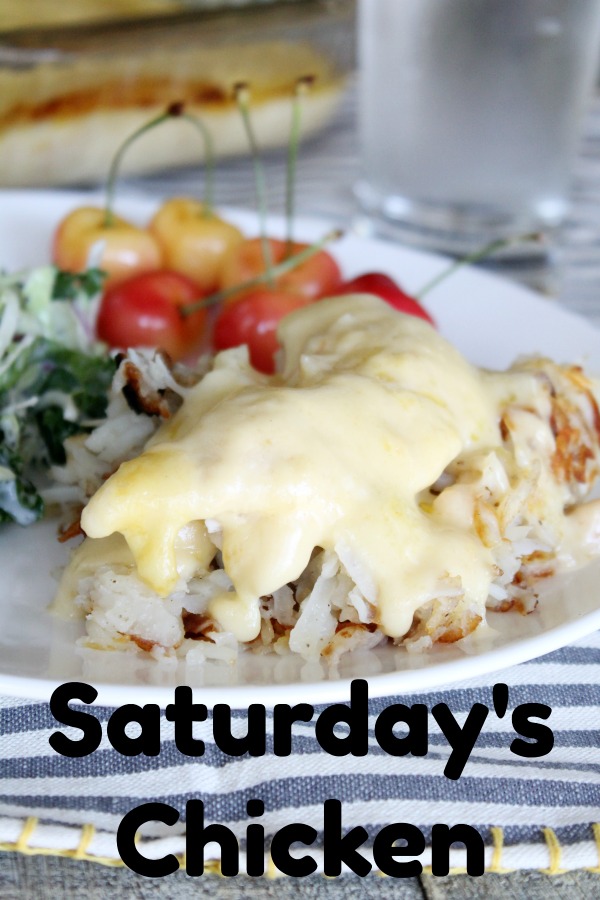 Every week when I'm planning meals for my family I try to include some of my kids' favorite dishes. This week my daughter got to pick one of her favorite dishes which is
Saturday's Chicken
. I first learned of this recipe from one of my Mom's friends a few years back. Since then this dish is on our calendar a couple times a month and usually at family gatherings as well. It's really good!
Saturday's Chicken
Ingredients:
1 Pound chicken tenders (or as many will cover the bottom of a 9×13 pan. Chicken breasts may also be used.)
2 Cans Cream of Chicken Soup
1 Cup heavy whipping cream
Milk (optional)
Salt to taste
Onion powder
Paprika
Frozen hash browns
Directions:
Layer chicken in greased 9×13 pan.
Sprinkle with salt and onion powder.
In a medium bowl combine soup and whipping cream. Stir until combined. This mixture can be thick so if you want to thin it you can add milk, 1/4 cup at a time until desired consistency.
Pour sauce over chicken.
Sprinkle with paprika.
Bake, uncovered, at 350 for 45 minutes (if using chicken breast, cooking time may be lengthened due to the thickness of the chicken)
While the chicken is baking prepare the frozen hash browns according to their package.
Serve hot on top of hash browns using the sauce as gravy.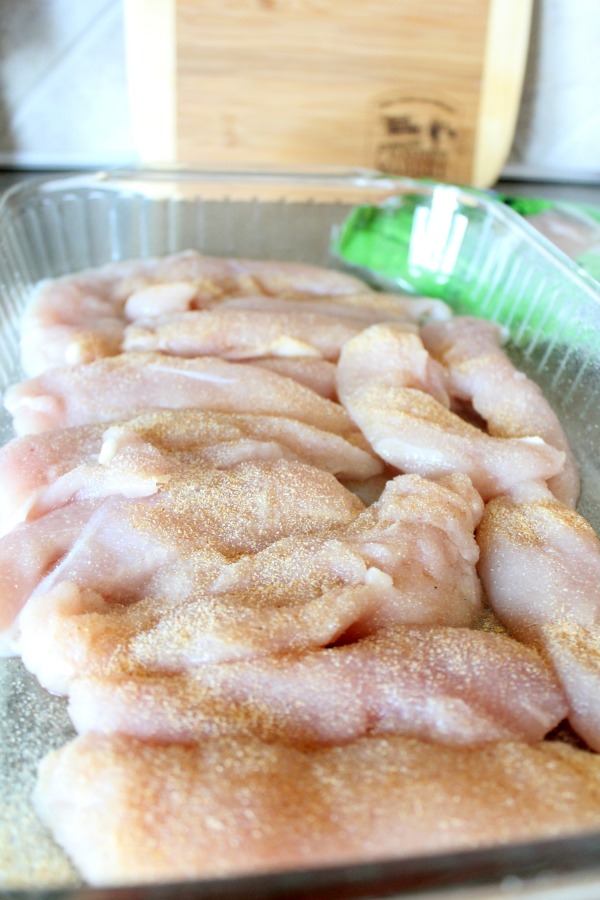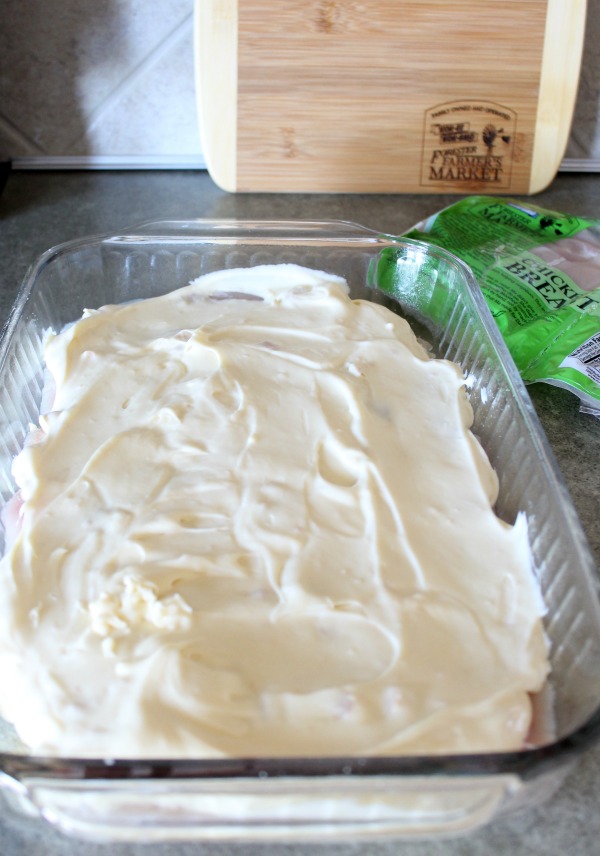 When we were doing our shopping at Sam's Club to prepare for this week's meals we decided to purchase the 
+Non GE/+Non GMO Forester Farmer's Market™
chicken tenders. You can see if the product is available at your Sam's Club
here
. The Forester Farmer's Market chickens are fed feed that is 100% locally sourced and non genetically engineered/non genetically modified (+Non GE/+Non GMO) grains. Sam's Club made it easy to find this particular brand because of the green bordering signs around the product. I found the chicken to be really affordable and I liked that it came packaged in vacuum sealed quadrants. I also loved that there was very little fat left on the tenders. I didn't de-fat them as I usually do with other brands.
This dish is perfect to be served with a salad and some fruit. Since it is a hot dish we like to pair it with cool sides. One of my favorite sides is the sweet kale salad, also found at Sam's Club. The +Non GE/+Non GMO Forester Farmer's Market™ chicken is sold be weight so you can choose how much you want. We used half our package on this dish and will enjoy the chicken in another dish this week. It's definitely quality you can taste and I'm really looking forward to it.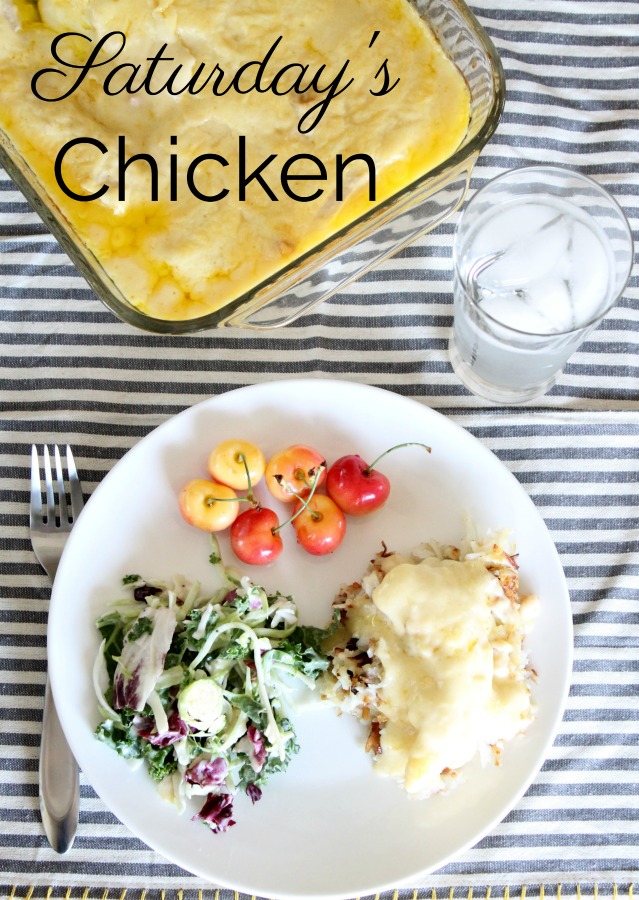 This is a sponsored conversation written by me on behalf of Forester Farmer's Market . The opinions and text are all mine.