I'm very excited to announce that from March 9-13 I'll be joining 24 other top Disney bloggers in Los Angeles to partake in some Disney goodness! There are some AMAZING movies on the schedule of events.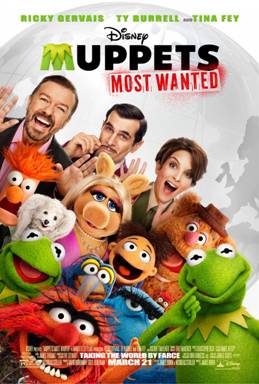 First we will be attending the red carpet premiere of Muppet Most Wanted  (opening in theatres on 3/21) and interview Kermit the Frog, Miss Piggy and additional cast and filmmakers from the movie!! I'm super excited for this because I LOVE the Muppets. I've seen all of their movies and grew up with them. I'm also a fan of Tina Fey and some of the other actors in the film. It'll just be a fun time!
Next up a screening of Marvel's CAPTAIN AMERICA: THE WINTER SOLDIER (opening in theatres on 4/4) and interview select cast and filmmakers. My husband is super jealous of this as he is a huge super hero fan!
We will also be screening Disneynature's newest film BEARS (opening in theatres on 4/18) after which we will be taking a field trip to the LA Zoo to see their bear exhibit! I grew up in southern California and often went to the LA Zoo and so it'll be fun to visit again. It has been a couple years and they have done a lot of remodeling!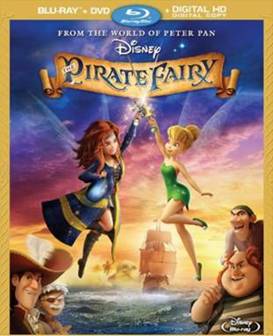 Finally a screening of The Pirate Fairy (available 4/1) Disney's newest Fairy movie. My daughter hopes I come home with a copy of this movie! 😉
As if this wasn't an action filled trip already we will also be doing a fun outing of visiting the ABC Los Angeles studio where GREY'S ANATOMY and GENERAL HOSPITAL both tape. We will have the chance to meet & greet with select cast members, get a behind-the-scenes glimpse of production, and more! Jessica Capshaw ("Dr. Arizona Robbins") will be our host for your tour of the GREY'S set.
 We will also have the chance to screen several ABC shows such as Resurrection and Trophy Wife. We will visit the set of THE MIDDLE, host a Q&A with the creators and executive producers, Eileen Heisler and DeAnn Heline (who each grew up in the Midwest and created the show largely based on their own experiences), screen an upcoming episode and also meet & greet with available cast members.  Thursday afternoon, we'll screen an upcoming special "junior" episode of SHARK TANK, featuring kid entrepreneurs pitching their ideas to the Sharks.
Whew, are you tried just from reading that? We will have a fun filled 5 days! Be sure to follow along on this fun journey by tracking the hashtags #MuppetsMostWantedEvent and #CaptainAmericaEvent. Feel free to leave comments and RT any of those status' that you see.
Be sure to follow me on Facebook, Instagram and Twitter so you can easily see images from the trip!