Captain America is hands down the favorite super hero at our home. For that reason I wanted to make some coloring pages for my kids. Enjoy this Captain America shield coloring page or you can design your own shield and create your own super hero!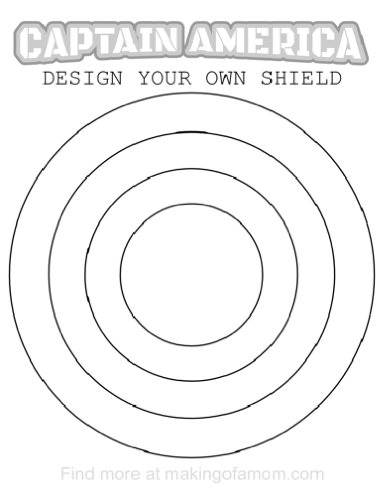 One of the reason's Captain America is my favorite super hero is because I was lucky enough to
interview Chris Evans
(and the rest of the cast) for
Captain America: The Winter Soldier
. It was so incredible to get insider info with those interviews and so I feel like I have a personal connection to Captain America.
If you love Captain America also you might be interested in a few more projects like creating a Captain America Shield cake, a DIY Captain America shield to accessorize a costume, or if you have a Halloween costume them going on, a DIY Winter Soldier costume.