Here is a simple Do It Yourself Winter Soldier costume. All you need is:
black long sleeve shirt
grey long sleeve shirt
black glove
black pants
red heat transfer material
thick black marker
Optional items:
goggles
face mask
shoulder straps
Making the Shirt
The shirt is the only thing that you need to make for this costume. All you need to do is remove a sleeve from the black shirt and add lines and a red star to the grey shirt.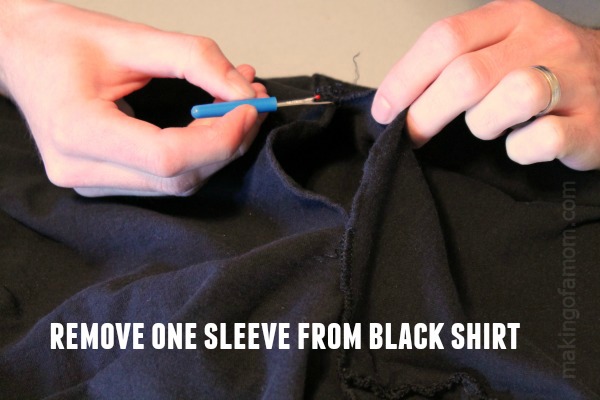 The Complete Costume
Put everything on and you can become the Winter Soldier
We  also have some Captain America Stuff too, here