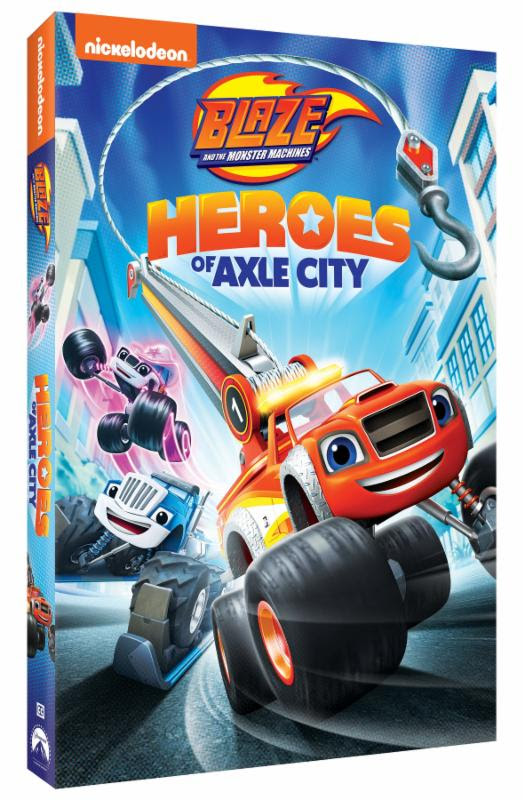 Hey Blaze fans, get ready for a new DVD coming Febraury 13, 2018! My kids are huge fans of Blaze and the Monster Machines and so they are looking forward to the next DVD.
This new DVD has four great episodes:
Tow Truck Tough – Blaze transforms into a tow truck and teams up with AJ and Gabby to save Stripes and Crusher.
Light Riders – On your mark, get set, glow! Blaze and his Light Rider friends race into action to light up the night and catch a mysterious kangaroo leaving all of Axle City in the dark.
Rocket Ski Rescue – Crusher uses rockets to cheat in the big race at the Monster Dome, but when he blasts off into trouble, it's up to Blaze and AJ to save him.
Race to the Top of the World – Blaze and the Monster Machines are back for their wildest race yet. Join them as they meet pirates, a Sphinx and try to avoid Crusher's tricks as they travel to the top of the world.
We're giving away one copy of Blaze and the Monster Machines DVD!!! Winner will be verified, emailed and have 48 hours to claim prize! Open to US residents. Good luck!