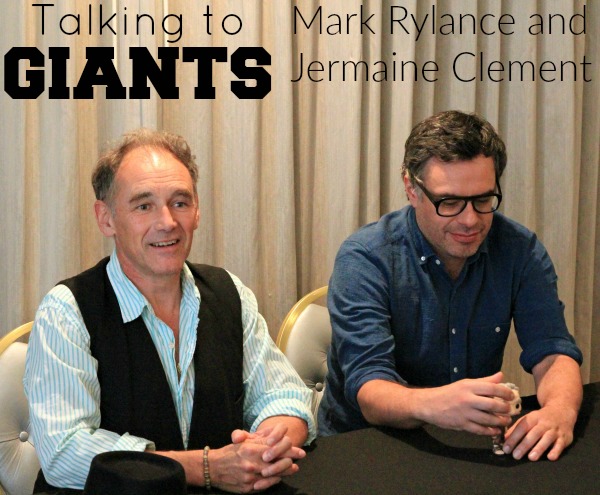 In "The BFG" you will find yourself surrounded by GIANTS. Especially since you can see it in 3D and feel even more in the film. I was lucky enough to be able to spend some time with 2 of the giants in the film, Academy Award winner Mark Rylance ("The BFG") and Jermaine Clement ("Fleshlumpeater").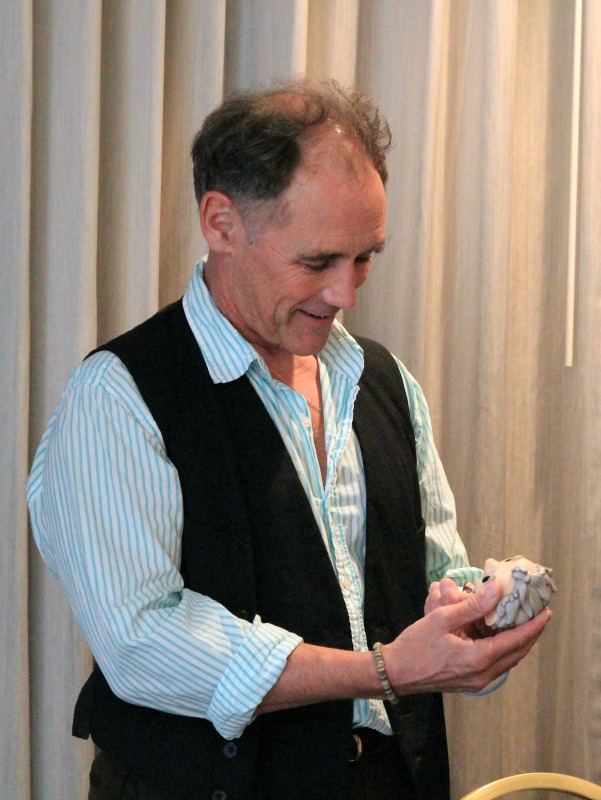 The day before we had gotten the cute "BFG" figurine, so someone decided to put theirs on the table for the actors to see. Mark hadn't yet seen the "BFG" pop vinyl figure so he really enjoyed looking at it.
It was pretty incredible being in the presence of "The BFG" himself. Mark said that it took him an hour and half of having people sticking glow in the dark marbles and battery packs and painting dots on him and then another 45 minutes putting dots on his face so that he would be ready for filming. The movie was filmed in motion capture. Each of the actors has features in their characters but then a lot of it was done through CGI. It's hard to explain, especially since I'm no expert, but it's incredible. He said when it came to getting into character he would just follow the rules of the game. He knew he didn't want the 50 foot giants to eat "Sophie" so he just went into character with the story in front of him.
Mark did admit that speaking giant was very hard. If you have ever read "TheBFG" you will know that the way "BFG" speaks is a little wonky and so it's hard to read. The script was written slightly easier to read and listen to, in my opinion, but still some of the giants funny words are in the script. Mark did say his favorite word in giant is Telly-telly bunkum box (that's giant speak for television). Mark also wondered how we felt about the work "whizpopper" (which would replace the word fart in English). Personally, I don't mind the word, its better than it's English counterpart in my opinion.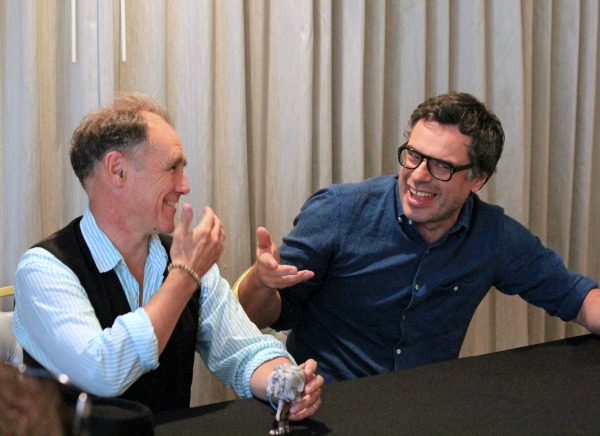 I love Jermaine Clement. He has been some fun characters throughout the years. More recently I loved him as the prison king in
Muppets Most Wanted
. In "The BFG" Jermaine is the leader of the giants named "Fleshlumpeater." He is very mean and pretty stupid. About filming he said
Matt was filming all the time, the bad giants would get to rehearse our motion capture and just walking around like big, lumbering, lumps of meat, and that was really fun and you know, smashing things and intimidating people and being stupid is fun.
Jermaine said that his sons loved him being apart of this. He would read the book and they would tell him when he used the right voice that they liked – they guided him to the voice he ended up using.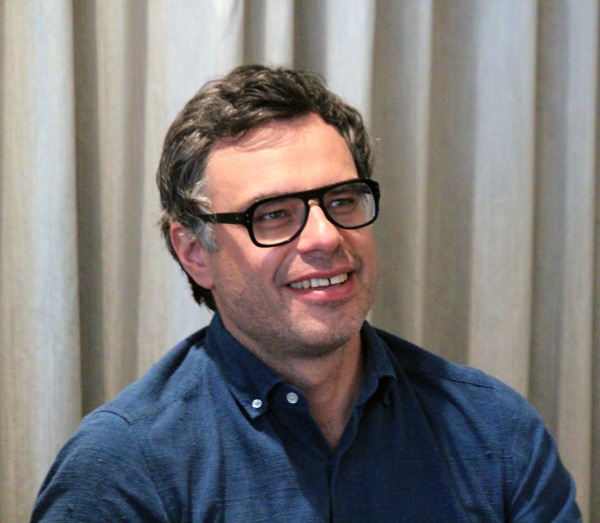 Ad libbing didn't really happen too much in this film. Because of the difficulty of the giant language they stuck pretty close to script. Ad libbing was done in the form of acting and actions. The giants were each instructed to take on a personality so they were free to act as their character would. Mark said that he and Ruby stayed pretty close to script with everything they did.
Mark said his favorite scene comes towards the end of the movie. "The BFG" and "Sophie" are sitting on a hillside discussing the future. She thinks she going to live there forever it seems and "BFG" is explaining that she has a whole life in front of her to live. She's mortal and he's immortal. It's a really touching moment. I liked that scene also.
I thought it was so touching the takeaway Mark has for the film. He said that he thinks the message of the film is to show what young people can offer older people. He said that older people get tired and don't feel like they can change anything or do much good (this is referenced by "BFG" in the film many times because he often says ""It be as good as I can do") but young people have more courage, they have good ideas and want to change things. This is paralleled by "Sophie" deciding to change the BFG's situation with the other giants.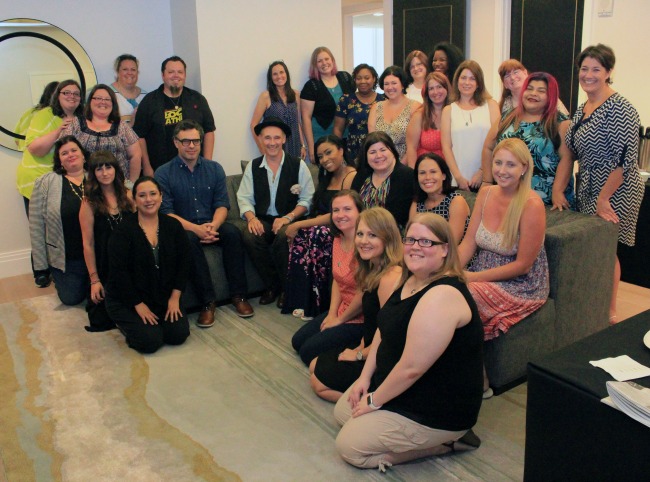 My favorite part of the interview came when Mark started talking about mistakes. We had just come off the
interview with Steven Spielberg and Ruby Barnhill
where they also discussed mistakes. Mark said
See that mistakes often are a new doorway into something new, better.
Jarmaine's takeaway that he hopes people will see is to let children have their thoughts, ideas and opinions and make them feel valid. That their thoughts and opinions are important as well as adults.
We were then lucky enough to take a group photo with them. Both Mark and Jermaine were very calm, mellow souls. I felt that Mark really is like the "BFG" in person because of how calm and mild he seemed during the interview. It was a lot of fun to talk to both of these giants.
"The BFG" is in theaters July 1. Want to see what "The BFG" work premiere was like? Check out the fun I had on the red carpet.