It is a beautiful thing to mark something off your travel Bucket List. Ever since I first learned about Segways I wanted to ride on one. After
Heidi
and I got off our
Caribbean Cruise
, we headed to South Beach for a
Segway tour of Miami's Art Deco District
. The tour put on by Bike and Roll, is a little shop you might miss if you aren't looking for it, but it is busy. Here you can rent bicycles, take bike tours and Segway tours.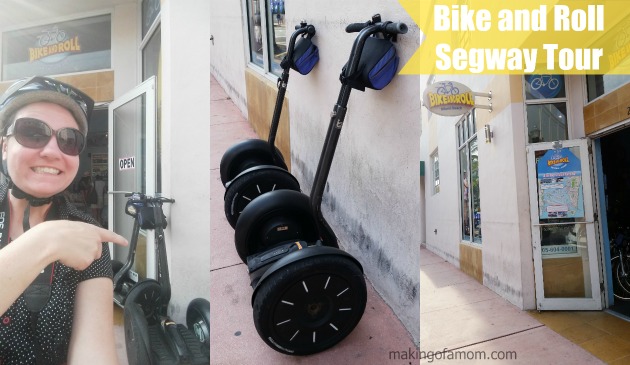 Bike and Roll had a rough weekend with their employees, so our tour was an hour late starting, but we didn't have anywhere to be so it worked out ok for us. Let me tell you, once our tour guide did show up, it was worth the wait. His name was Tiago, and you need to request him for your tour. He has an incredible amount of information to share! It was so fascinating everything he could tell us about Miami Beach.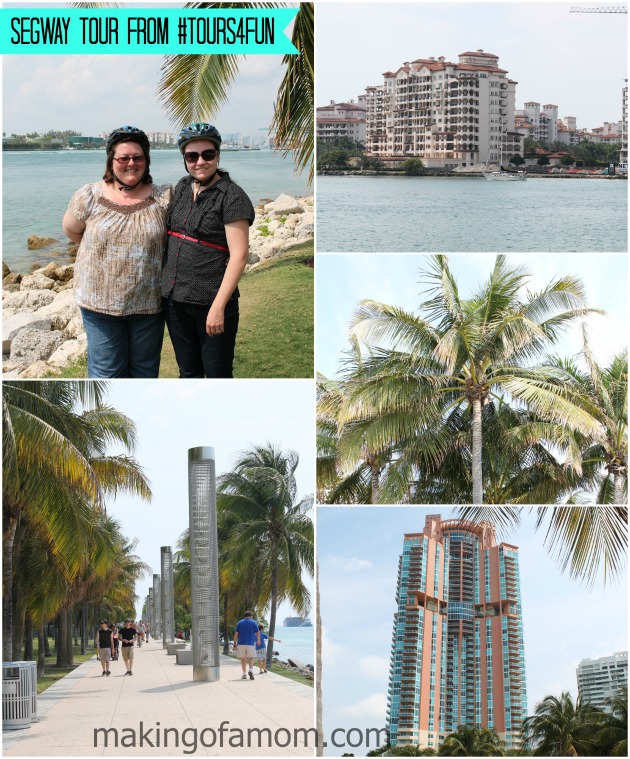 The Segway Tour lasted 2 1/2 hours. If you have never been on a Segway before, they do offer a little bit of training to get you started, but once you take off on the tour you will get the hang of it quickly. We rode in the street sometimes two by two (like a car) and other times in a single file line in the bike lane. I thought it would be scary driving in the street but it really wasn't. We had little bells on the Segways if we needed to ring it to get people's attention or to alert them that we were coming.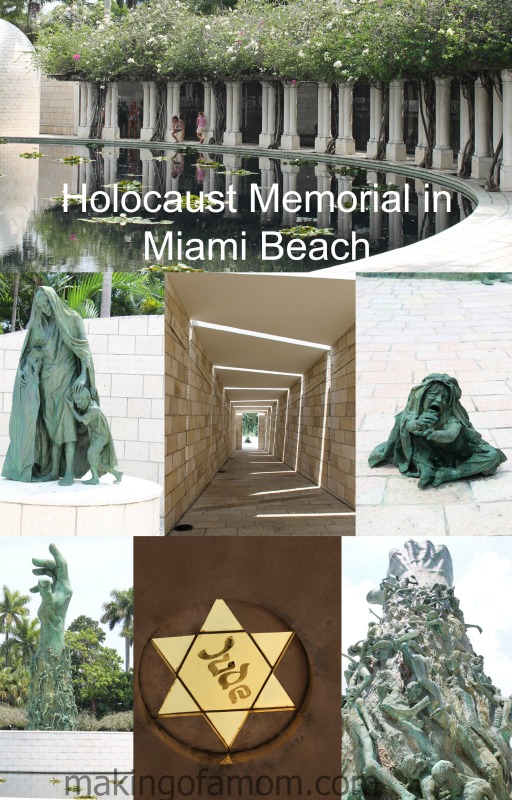 We rode for many, many miles through blocks upon blocks of beautiful Art Deco homes and hotels that were built in the 1920's and 1930's. We went for miles and miles and would hear all about the architecture and stories of the buildings. We eventually got to the Holocaust Memorial. It was a beautiful and touching tribute to those who lost their lives in the Holocaust. The statues were intense and accurately depicted the reality of their lives. It was a pretty difficult to see.
After passing the Miami Beach Convention center we stopped at the New World Symphony. This is a beautiful concert hall with a gorgeous outdoor space with a state of the art sound system. Classical music is piped into this beautiful outdoor space and twice a week movies are shown there. Grab a picnic blanket and enjoy a beautiful evening.
Heidi strapped her GoPro on my Segway to record the trip. Here is a segment of our tour from the beginning. You can kind of tell we are getting used to the Segway. This clip is a little over 5 minutes long! Enjoy!
Heidi and I really enjoyed our tour of the Art Deco District and our first experience with Segways. I loved it so much I have already booked myself on a Segway tour of Kansas City! If you are looking for some great
Miami tours
check out Tours4Fun. They can also help you
book your next cruise
on their new cruise site!
Have you ever been on a Segway? I'd love to hear your stories of going on a Segway or if you are wanting to try it! Comment below.