With having children across different age groups sometimes it is hard to find activities or attractions that everyone will love – including the adults. Some times we have to go to activities that appeal more to my 7 year old, or others that are designed for my 4 year old. This summer when you are planning your fun trips, be sure to include Schlitterbahn because there is something for everyone (yes, even the adults!)
Schlitterbahn has fun splash zones designed for for little guests to be able to safely enjoy the water. Don't forget about the free life jackets and kids tubes to help those children feeling cautious to feel more secure venturing into the water. Those items also help worried parents let their kids play more freely in the water. I'm looking forward to visiting the splash zone with my baby and 4 year old. Here they will be able to get in the water in a safe, contained environment!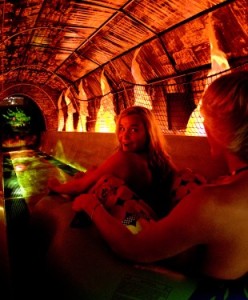 Older children, teens and adults need not worry if fun is awaiting them at Schlitterbahn, they will find it in abundance! With each park offering several slides and attractions specifically for them, they will have an enjoyable time being thrilled with their options. One particular ride that is sure to please is the "boogie bahn" where in a lesson or two you will be surfing in no time!
With all the different rides and features available, Schlitterbahn is a waterpark the whole family will love. Since you can bring your lunch and picnic together while there, you are sure to create a full day of lasting memories!