Every year my family looks forward to visiting
Schlitterbahn
, a fun waterpark in Kansas City. Since this has now become a tradition for us, for about 4 years now, I have finally figured out how to adequately survive with my family at the waterpark. Since I feel I have a handle on this, I'd thought I'd share the love with y'all.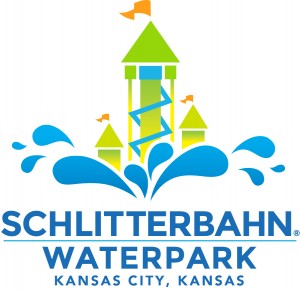 Preparing for a trip to the waterpark
At Schlitterbahn you can bring in food, just no glass or alcohol. The night before our visit I prepare a lunch for my family full of food and snacks so that everyone can eat when they want and we can save money inside the park. With a large variety everyone is happy! Don't forget to pack a lot of water. With being in the sun all day and swimming in water filled with chlorine, you can become dehydrated very easily, so pack plenty of water.
Cover Up! The sun is very unforgiving so during our long day at the waterpark my children wear rash guards so that as much of their body is covered up as possible. We also pack plenty of sunscreen and reapply every 2 hours. Since my children are still young we basically spend the day together so it's easy to get everyone lathered in sunscreen on a schedule. If your kids are older set certain times throughout the day that they much come back to your spot and reapply sunscreen. I will also be sporting my unprotecting Coolibar sunhat and cover up so when I'm not swimming, I'm protected from the sun.
Protect your feet too! Bring flip flops or water shoes. Walking around on hot pavement isn't ideal with bare feet. My children tend to have sensitive feet so they have sandals they can get wet. They will just wear them all day and in all the pools.
Go early to get a nice spot. We head to Schlitterbahn first thing in the morning so we are there when it opens. This is nice because we are there for a couple of hours before it gets too hot, we can claim a nice shady spot for our things and we can get our monies worth by being there the whole day.


Life jackets provided. If you have non-swimmers or nervous swimmers Schlitterbahn provides life jackets free of charge. They have plenty in various sizes so your children will be all set. While we are talking about free, the tubes for the slides are free and so is parking!
Pack some cash in case you need something. Even though you will bring your snacks, sunscreen, cover ups, towels, etc bring a little cash in case you still find you need or want something. Sometimes the funnel cakes with ice cream on top just call to you, so be ready for that.
Have fun! One of the many reasons I LOVE Schlitterbahn is because there is something for everyone! There are multiple locations for your tiny swimmers to have fun on slides and in spraying water where the pool is only about a foot deep. There are lots of big water slides for your big swimmers. My family's favorite are the two lazy rivers – raging river and torrent river. Another favorite thing about Schlitterbahn is that they have tubes that are meant for your tiny ones (under 25 pounds). The holes are covered so they can just sit at the front of the tube.
What are your tips for preparing for a day at the waterpark?