Today's post is brought to you by I See Me!, makers of amazing personalized gifts.
My baby (who is really a toddler) has been lucky to have two older siblings who are so smart and share their smarts with him. We didn't make any extraordinary effort with him but by the age of two he knew his alphabet and can count to 22. He also knows most of his colors and his shapes. Thanks to
I See Me!
I was able to get him a
personalized alphabet book
that he loves to read! I also got him a
"Night Night Time"
book to help him walk through our bedtime routine.
I have been blessed with children who love to read. When Eli saw he had new books he couldn't wait to snuggle up and read them. He thought it was so funny that his picture was in the book and his name was scattered throughout. I loved that he really was eager to pay attention because the book was all about him and for him. It was so sweet.
Since he already knows his ABC's he had a lot of fun pointing to the letters and shouting out there names. He also enjoyed pointing to the different pictures in the book. We made up a little "I Spy" game with the book. For example, I would say I spy the duck, and he would find it. The ABC book is so colorful and full of fun characters, it is one of my favorites by far!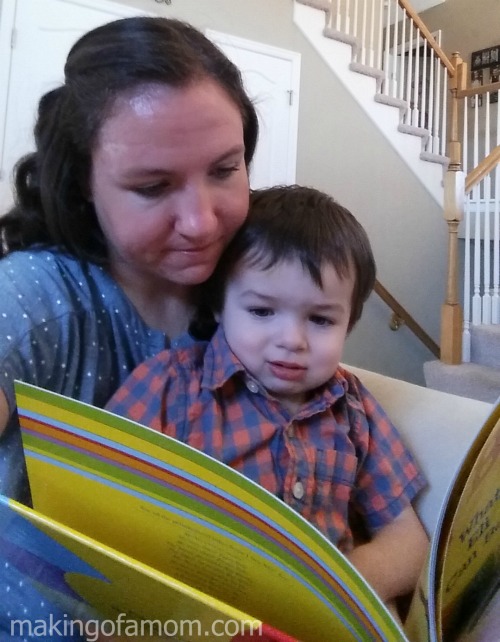 I LOVE I See Me! items. I'm a huge fan of personalized gifts. I think they are extra special. My kids love them so much too. You can see in the past we have gotten other books from
Christmas
to
fun books
, even a
lunchbox
!
Even though each of my kids have multiple I See Me! books just for them, they love to read each others books, so when we got Eli's special books they had a fun boy party that night before bed.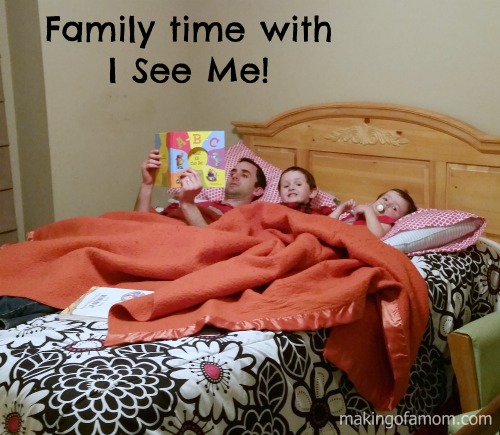 I See Me! has tons of gifts for all different occasions. I also recommend following 
I See Me! on Facebook
where you can find out about sales, specials and contests they run.
Secret Sale
From 5/26 – 6/4 there is a mystery code that will reveal a secret savings! Enter code "SHHH" at check out to see your savings! Happy Shopping!