Thanks to I See Me! for sponsoring this discussion on personalized Christmas gifts. All opinions are my own.
Those who celebrate Christmas seem to each have their own traditions. I love learning about other family's traditions and telling people about ours. I also love seeing how my friends and family decorate their homes at Christmas time. Some people have color themes with matching trees, ornaments and decorations. Some are colorful, some are plain. Some have big trees, some don't have a tree. Other's have random ornaments and nothing matches. It's really fun to see all the different ways people celebrate the holiday.
At our house we collect Christmas ornaments from around the world during our travels. We have been collecting ornaments for 13 years and have gotten ornaments in several countries around the world including South Korea, Japan, Mexico, Italy, Austria, Hungary, London, the Bahamas, Germany, and tons from the USA. While our ornaments and tree may look like a random collection, because we do have things like snowmen next to pirates and car ornaments next to a guitar ornament, they all have one thing in common: a happy memory.
Each of our ornaments tells a story of a trip or an experience. They each have a special meaning to us. Our tree might not be the most glamorous, but it definitely is the most meaningful. It is the most personalized.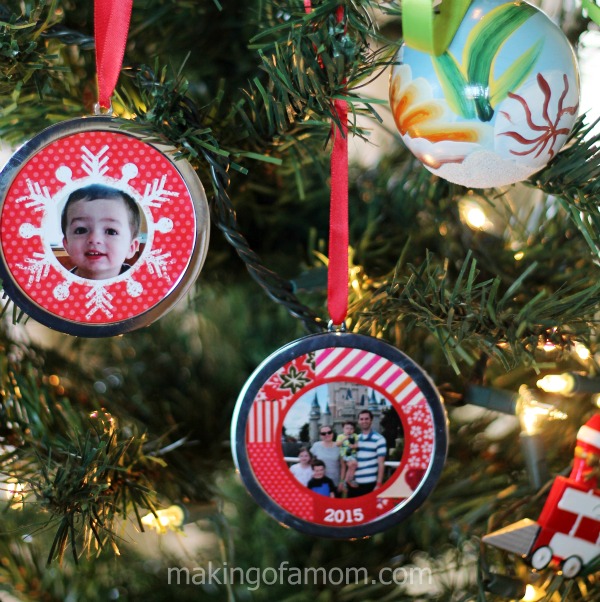 Because our tree is basically a memory tree this year we are adding special, personalized ornaments from
I See Me!
to it. With a couple "themes" to choose from like a snowman, sleigh, owl and more, you can also add a picture and a name to the ornament. This is such  fun way to capture special memories and add them to our tree without actually being an ornament during the experience.
I also think they personalized ornaments would make awesome presents for relatives that are far. Add a family photo or use the kids school pictures and send the ornament off as a gift. I can't think of a better way to decorate my tree than with my loved ones faces on it.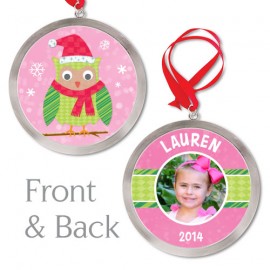 Also, you already know my love for I See Me!
personalized books
, but let me tell you about their Winter/Christmas themed stories. I got my toddler the personalized
Magical Snowman book
. He loves it and it's fun to have his name throughout. In addition to books they have coloring books, board books, placemats, stickers, puzzles and more. I See Me! really is a great place to go holiday shopping.
Make your kids feel special this holiday seasons with these beautiful personalized gift. Which is your favorite?