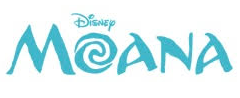 Exciting news! Moana is now available on Blu-ray combo pack! I'm really excited about this because my family absolutely loved Moana when we saw it in the theater. It has awesome music, great message and beautiful animation. Disney always excels with their animated movie but Moana felt special and different. It was extraordinary.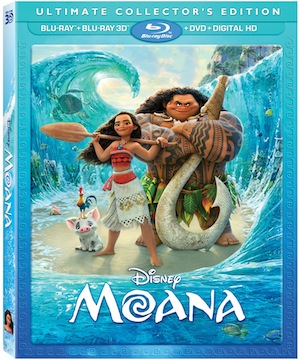 Not only is it exciting to own this film, it is fun to have access to all the behind-the-scene extra clips. One of my favorite bonus features includes Ron Clement and John Musker, the directors of the film, casting the voice of Moana. These men hold a special place in my heart as I was able to
interview them
when I went on a trip to celebrate the re-release of
The Little Mermaid
. Check out a clip from this bonus material:
In addition to casting clips there is also some fun clips about the music in the movie – which is my favorite part!!
If your kids are really into Moana you can check out all sorts of activities and crafts based on the movie to do together here:
I'm really excited that Moana is now available on Blu-ray so run to the store now and get your copy! Think of the fun movie nights and parties you can throw with a Moana theme! I look forward to a special Moana movie night coming up as a special treat with my family. I'll share more on that later!