As a member of the #FUNstigator team I'm bringing you this awesome info for Main Event. All opinions are my own.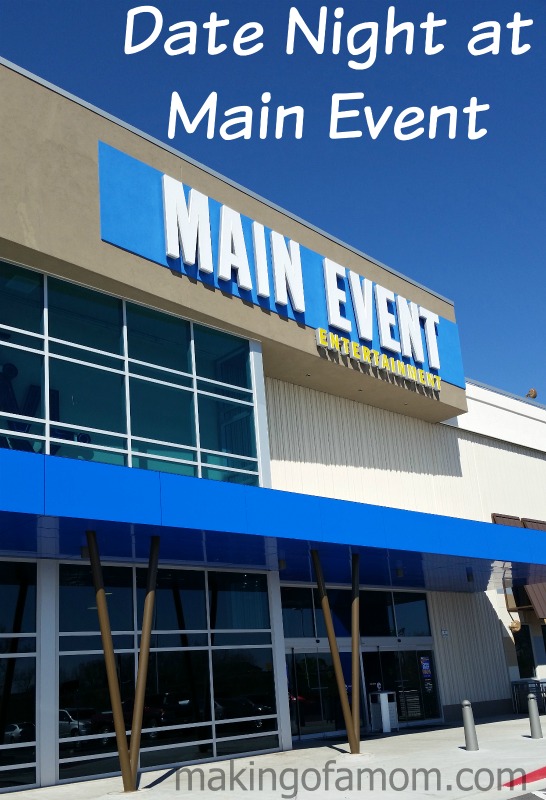 My family loves Main Event. While there are a lot of
fun activities for families at Main Event
, it is also an awesome place to go for date night with adults. My husband and I always look forward to going to Main Event with and without our kids. I'll admit, I've been there more often without my kids.
My favorite date night with my husband is a night out at Main Event. Because we have a toddler it is harder to take the whole family since he can't go on some of the attractions inside Main Event. My husband and I are obsessed with laser tag and love to go spend hours playing. We love it when our friends accompany us.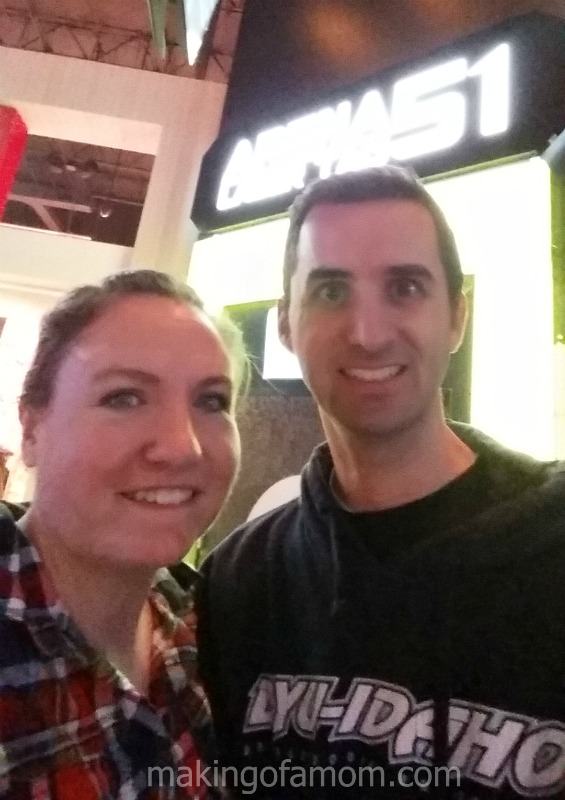 I'm way more competitive than my husband so while I'm going all out trying to get the highest score, he's having a good time being sneaky and having fun. We LOVE this activity so much.
If your kids aren't tall enough or brave enough, date night is the perfect time to conquer the Gravity Ropes. I was terrified the first time I got on the course, but now I really enjoy it. Some of the obstacles are still scary to me, but I really enjoy doing it. My kids hated it so I have to wait for date night to do the Gravity Ropes.
Bowling is also a great activity to do without the kids. When our kids come along we have to put up the bumpers (ok I like the bumpers, too) and use the alligator roller coaster for the ball. The kids go slow and bowling takes a while. It's fun, but I prefer the quicker pace of bowling during date night. Bowling with friends is a lot of fun. I really love how the lanes are set up as well with big tables so it's easy to order food with your game and have a good time.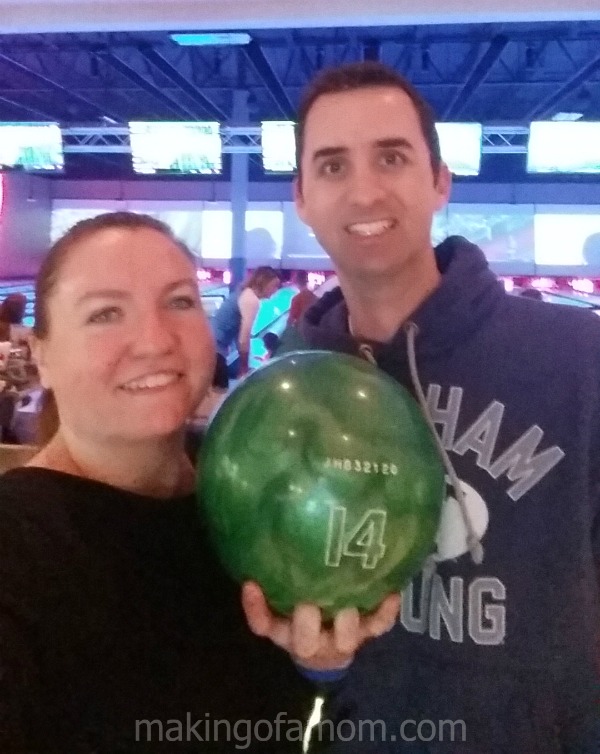 Though we aren't good at billiards, we like to play it. This is a game we don't play at all with our kids. We save playing pool until we are on a date and then play a few games.
Video games are tons of fun, and I love playing them with my kids. Without my kids, however, my husband and I act like little kids going from game to game. We love to have skeeball contests between the two of us. We enjoy playing the multiplayer games like connect four with each other. It's so fun to feel like a kid at the arcade with your sweetie during date night.
Inside Main Event is an awesome restaurant. The menu is full of delicious food. We have eaten there a couple times and love to get appetizers, pizzas and burgers. The menu is extensive and I look forward to eating my way through it in the future.
Summer is the perfect time to try a date night at Main Event. Check out the great summer pass they have going on now:
I love that awesome FUNpass deal and we plan on spending a lot of time at Main Event this summer.
With food and plenty of activities, Main Event is a perfect date night. Check the Main Event locations to see if there is one near you.
If you have a Main Event near you get ready for an awesome giveaway to help with your date night. I'm giving away a $25 gift card to Main Event! Use it there however you would like. This giveaway is open to US residents ages 18+. Winner will be verified, emailed and have 48 hours to respond before a new winner is chosen.