Last month when I was in Los Angeles for the
Ratchet & Clank
screening I ended up having a little travel blip and stayed an extra night. This worked out perfectly for me to join a group of bloggers screening Captain America: Civil War. I was really excited, half because Captain America is my favorite super hero  (remember the time I met
Chris Evans
!!) and half because I knew my husband would be soooo jealous!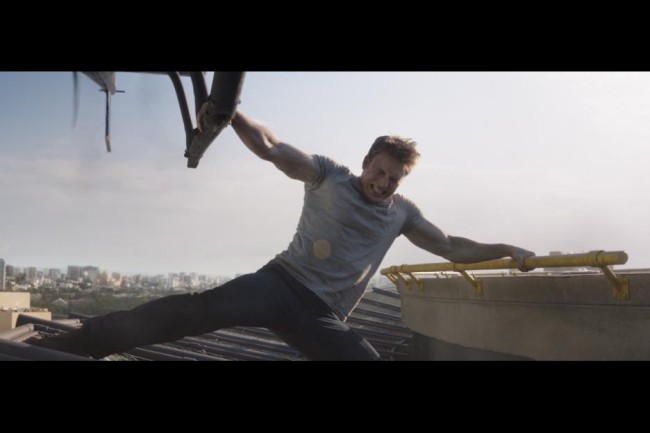 As I've considered what I could write about Captain America: Civil War I haven't known. When I got out of the very intense film all I could text my husband was W.O.W. Seriously, beyond needing to have confidentiality about the film, it was so incredible I had no words.
What is Captain America: Civil War about?
When the government sets up a governing body to oversee the Avengers, the team splinters into two camps—one led by Steve Rogers and his desire for the Avengers to remain free to defend humanity without government interference, and the other following Tony Stark's surprising decision to support government oversight and accountability.
Captain America: Civil War is pretty intense and action packed the whole time. The film pits half of the Avengers against the other half, both sides doing what they think is right. It's a gut wrenching movie that tugs on heart strings because you don't want to root against your beloved super heroes.
We are so ready for Friday! We will be seeing it Friday night, and then we are heading out on a Disney cruise, which will also be playing the movie on the ship, so we'll be seeing it several times in the next week! WOOT!
When you see the movie I'd love to know your thoughts! Be sure to let me know!
Captain America: Civil War is in theaters May 6.
Love Captain America? Check out some of my fun activities I have based on him. Check out this Captain America cake, Captain America DIY shield and Captain America coloring pages.