Disclosure: I was invited on a trip to Branson with US Family Guides Blogger Network. All experiences and opinions are my own. Yours May differ.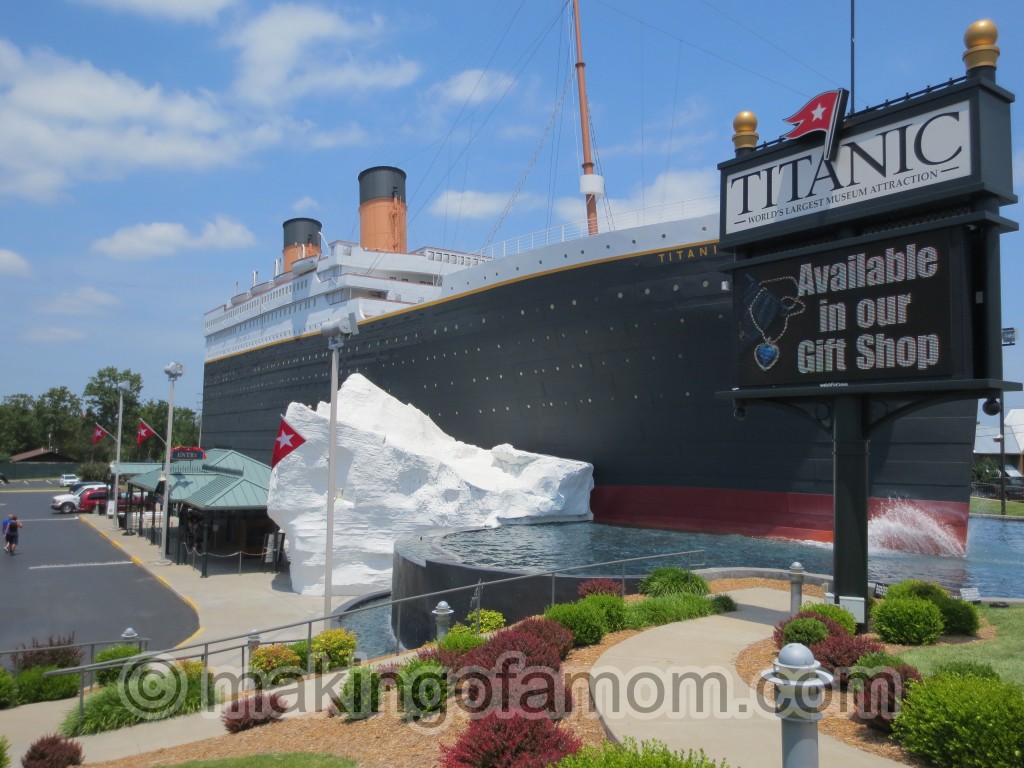 Our family really loves the Branson Titanic attraction. This museum offers tons of information and artifacts about and from the ship. Don't think this is going to be one of those boring museum stops. The Branson Titanic attraction offers an interesting audio tour for adults and a separate one for children.
On our previous visit to the Branson Titanic attraction, they were featuring dogs of the Titanic. With this trip the attraction is now featuring an exhibit dedicated to the musicians of the Titanic. There were 8 musicians that were part of a chamber orchestra that played on the ship until the bitter end. They didn't have to stay and play, they could have tried to get on a life boat but instead they were of the opinion that it was their job to entertain the passengers on the ship, and they decided to play music during the whole catastrophe. It was their hope that they could offer some peace in the music. The leader of the chamber orchestra, Wallace Hartley's, favorite song was "Nearer My God To Thee" which they decided to play when the end was near. The water was up to their knee's and ship was almost sunk so they played this favorite hymn. The sounds of the beautiful music helped to drown-out the sorrow that was going on all around them.
The Titanic attraction does a magnificent job of really placing you into the story and being interested in the people who lived this tragedy. Through receiving your own passenger information card you can follow along and see who lived or died. Just as our first visit, everyone in my family survived except my husband. It was hard to be a male and survive on the Titanic.
We would definitely recommend this attraction for families with children ages 4+. My one year old was not interested at all and so we had to rush a little faster than I would have liked. Luckily, it was our second time through so it was ok. My 4 and 8-year-old really enjoyed it. There are a lot of hands on activities and unique ways to display the Titanic so it is very captivating for children.
You can find out about ticket information, hours of operation, special events and more on the Branson Titanic website.