I was provided lodging through the Superior Small Lodging Blogger Road Trip.  All other expenses were my own. All opinions are 100% my own.
After our relaxing and wonderful stay in
St. Pete Beach
, Dani and I headed up to
Clearwater Beach
for a couple days. Let me say that Clearwater Beach is VERY different than St. Pete Beach. I LOVED St. Pete Beach and felt like it was more "real life". There were grocery stores, places to park for free, space to roam, the beach was so much better (in my opinion). Clearwater Beach is very touristy, packed together, no free parking anywhere (except the hotels, though, some do charge). It is a beautiful place and full of tons of things to do and yummy places to eat.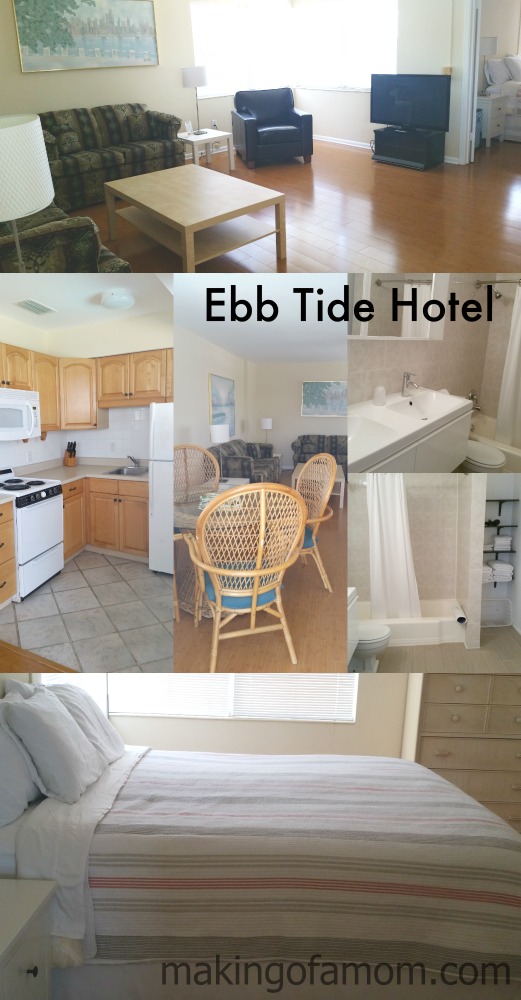 We stayed at the
Ebb Tide Hotel
 also a member of
Superior Small Lodging
. This beautiful, waterfront hotel has HUGE  updated rooms. My room featured lovely tile floors, a full kitchen, dining area, living room, bedroom with comfortable king bed and a full bathroom. This suite had a nice view of the bay. Check out my instagram video of it
here
.
The hotel has a beautiful pool right in the center of the property. There are chairs outside each of the rooms and by the pool to enjoy the lovely Florida outdoors. You can also walk down a few steps and relax by the bay. There is a little marina right there also, so pull your boat into a slip and spend some time at the Ebb Tide.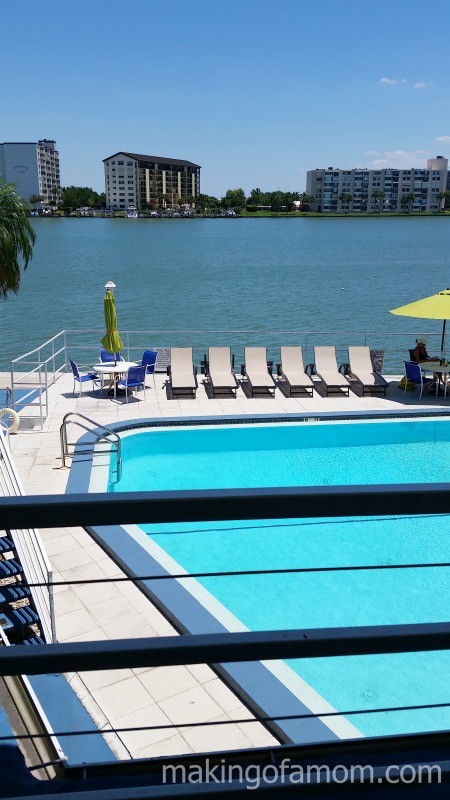 The Ebb Tide is located on a quiet road in Clearwater Beach. Since parking was difficult in Clearwater Beach, we found that parking at the hotel and walking everywhere wasn't a big deal. We were able to walk to restaurants, cute shops, Pier 60 for the fun weekend flea market type thing and most importantly the beach! The hotel was so beautiful I could have spent all my time there, but alas, we needed to explore Clearwater Beach since neither of us had been there before.
Where to Eat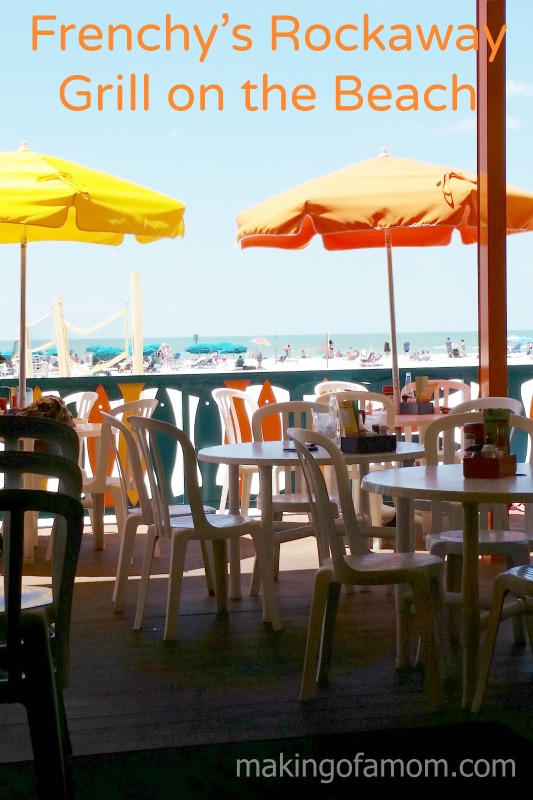 Frenchy's appears to be a staple of the area. From grills, bars and cafes there are several to choose from. We enjoyed a relaxing and delicious lunch at
Frenchy's Rockaway Grill on the Beach
. It was a fun spot to eat with music and being right on the beach. Don't be intimidated by the line that will be out front, it goes quickly.
In the mornings for breakfast we found a cute little coffee shop (Union Burger + a Coffee Shop) with delicious warm and frozen drinks and pastries. Their croissants were delicious!
There were a lot of little shops on the main street of town where we also tried Gelato and got some salt water taffy.
One night we ate on a dinner cruise, but I'll share that in the "what to do" section.
What to Do
If you are in Clearwater Beach on a weekend, definitely check out Pier 60. This is a fun little activity for the family. When we were there, there were huge bounces houses to play on. There is also a park with fun play equipment right at the  start of the pier. Set up on the pier are handmade goods being sold by vendors. It was fun to browse the items and see the view of the ocean from the pier.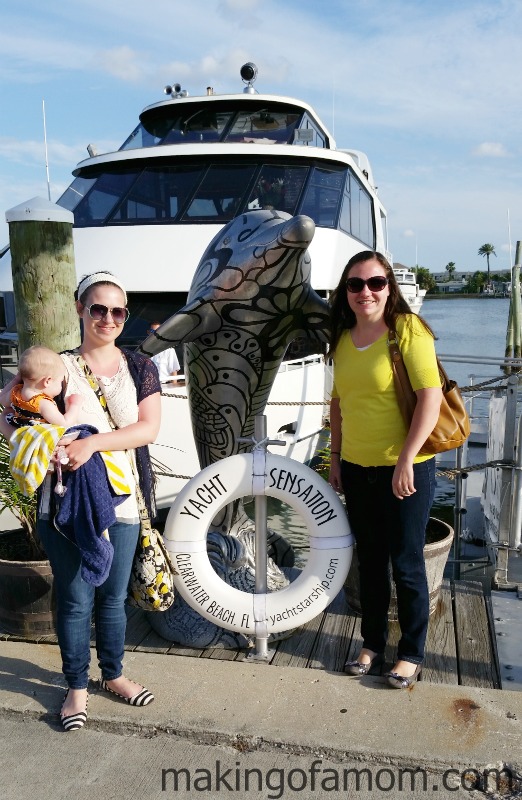 Taking a sunset cruise was really fun. There are several companies offering daytime cruises, dolphin watch cruises and sunset dinner cruises. We went on
the Sensation
for our sunset dinner cruise. It was obvious that we didn't really fit in with the clientele since most people were on dates or celebrating something, but it was a ton of fun. They served a 3 course meal, had a DJ and dancing and took us to watch a beautiful ocean sunset. The cruise lasted about 2 hours.
Clearwater Marine Aquarium
was a very fun visit! Since I have seen both of the Dolphin Tale movies I was excited to see Winter and Hope and visit the Clearwater Marine Aquarium where it was filmed. Our tickets included both the Clearwater Marine Aquarium and the second location with the film sets and props. Check out my review of
Clearwater Marine Aquarium
.
In Clearwater Beach you don't really need a car because there are free trolley's (tips are suggested) that will take you around and you can get pretty far on them. We wanted to explore farther out, though, so we were glad we had the Kia to take us places.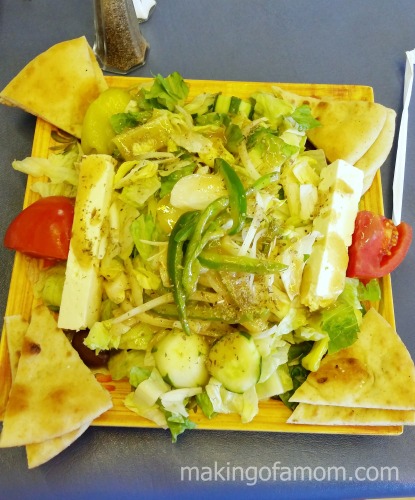 About 45 minutes away we discovered the cute town of
Tarpon Springs
. A little Greek community, settled right on the water, it is very touristy. There are shops, restaurants, museums, charter a boat or watch the people dive for sponges.
It is a unique community but worth a visit. You could easily spend a whole day exploring down by the docks. After some shopping, site seeing and the best Greek salad of my life (at Parthenon) we decided to start heading back to Clearwater Beach.
On the way back to Clearwater Beach we found another cute town named
Dunedin
. This town has a really cute main street with fun shops and an amazing ice cream parlor!!
Strachan's
has homemade ice cream that is worth a stop. It's right on the corner so get some ice cream (I got a shake) and then walk through the stores and down to the park. It is a cute little place and we really enjoyed visiting for a little while.
I really enjoyed my two days in Clearwater. There is so much to do we could have stayed many more days. Plus, taking some time to really enjoy the Ebb Tide and it's surroundings is a must.
What are your favorite places to visit or eat in Clearwater Beach?