My accommodations were provided by Superior Small Lodging, but all other expenses were my own. All opinions are 100% my own.
After my amazingly wonderful trip to
Tuckaway Shores
last November I fell in love with
Superior Small Lodging
and their properties. These properties are small boutique style hotels and resorts that offer amazing amenities to families on vacation.
This was my first visit to the gulf side of Florida. One of my friends told me that once you go to the gulf side, you never want to go anywhere else. While I agree that it was so beautiful, the ocean was gorgeous and WARM and there was so much to do, I'm still a fan of the whole state of Florida.
My friend and fellow blogger Dani from
DaniSchnackenberg.com
accompanied me on this trip, along with her baby. Once we picked up our awesome
Kia
, we drove from the Tampa Airport to Plaza Beach Resort in St. Pete Beach. I learned that Plaza Beach Resort has 3 properties. We were assigned to stay at
Bay Palms Waterfront Resort
 which was just about a block from Plaza Beach Resort. Bay Palms was right on McPherson Bayou and had a gorgeous waterfront view.
Bay Palms Resort is conveniently located near shops and restaurants. Even though we had a car we were able to walk to a lot of places and enjoyed the lovely weather.
We stayed in a two bedroom/ two bathroom suite. It was huge with a full kitchen and living room too. The couch pulled out to a double bed too. There were ceiling fans and an air conditioner to save us from the Florida heat. The suite so was comfortable and spacious. It would be perfect for my family of 5. The unit was so clean and even had some toiletries in case we forgot any. Since we didn't have beach access, we were able to go to the main Plaza Beach Resort location and use their beach access and avoid paying for parking to go to the beach (though we did that once, without realizing we were going to have to pay).
So after my two days of exploring the area, here are my recommendations of what to do and where to eat.
What to do in St. Pete Beach
Firstly,
GO TO THE BEACH
! St. Pete Beach has been rated one of the top beaches in the US for several years and you need to experience it! The water is warm, the sand is soft and white and just gorgeous! I'm particularly fond of a sunset stroll on the beach. Don't forget your sunscreen and
protective clothing
. Nothing is worse than a sunburn on vacation and skin cancer later on!
Venture down to Fort DeSoto. This beautiful state park will cost $5 to get in and park, but worth the money. There are several sections to visit while here so plan a full day. Visiting the old fort is so interesting. The giant cannons and old walls are fun to explore. Read all the plaques so you can learn the history. There aren't very many so it won't take long. There is also a gift shop and snack bar at the fort.
If you continue on past the fort you will find a series of parking lots with accompanying beaches. Some have parks with very fun play equipment for the children, others are just parking to head to the beach. There are a lot of fun areas of beach to explore. On the opposite side of the ocean is a nature park full of trails. Follow the signs or take a local because they all looked the same to me. Explore on foot or take a
Segway Tour
(remember how I'm obsessed with segways?). I took a 
Segway Tour with Remi
. It cost me $45 for a 90 minute tour. It was fun to go "off roading" with the segways on the beach and on the nature trails.
If you have time, and desire, definitely participate in water activities go parasailing, paddle boarding, kite boarding, sailing, jet skiing or any other of the variety of water sports you can imagine. St. Pete Beach is definitely where you want to play in and by the water!
Where to Eat in St. Pete Beach
Before leaving I tried to gather recommendations from people on where to eat but I didn't get too many, so what's a better plan? Ask the locals. Taking the recommendation of the locals we visited Silas' Dents and Crabby Bills.
Both restaurants were so good. I got some delicious Coconut Shrimp at Silas' Dents. It came with a sweet sauce to dip and was pretty awesome! I'd recommend this restaurant to anyone visiting the area, be sure to ask for a table with a view.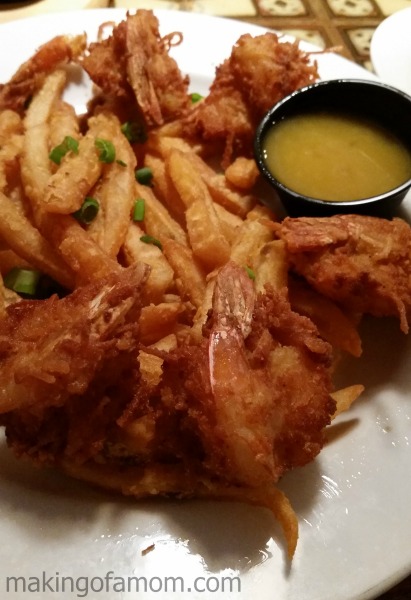 Crabby Bills was so, SO good! The shrimp was seriously amazing! You can sit up at their Tiki Bar for an outdoor, right on the beach view or sit inside at a picnic table right next to a window and feel like your outdoors without the beating sun.
We also found a lovely little French bakery & Deli near the Dolphin Landing Marina that had tons of yummy pastries and morning beverages.
I thoroughly loved my time in St. Pete Beach. It has moved into my top 5 favorite locations in the US and in my top 3 beaches. I can't wait to bring my family back for vacation sometime. My kids will love Bay Palms Waterfront Resort with the pool, view and their own bedroom.
Have you been to St. Pete Beach? What activities or restaurants would you add to my list?