During my awesome trip to LA for the
Disneyland 60th Diamond Anniversary Celebration
we were able to sit down with Raffey Cassidy and Thomas Robinson who play Athena and Young Frank in the film
Tomorrowland
. Since I had just seen the movie a few days before I was very excited to get to chat with these cute kids.
Raffey Cassidy
Raffey is a darling teenage girl with a lovely English accent. I really enjoyed speaking with her as she is very mature and thoughtful for her age. She already has an impressive list of credits under her belt. I thought she did a phenomenal job playing the part of Athena, who happens to be a robot, in Tomorrowland.
If you've seen Tomorrowland, you know that "Athena" is quite the physical character. She often is seen fighting the bad guys and doing some impressive gymnastics in the process. She also does a lot of driving. We asked Raffey if she did all of her own stunts. She couldn't quite remember if she did them all but she said her stunt double, Jane, did a lot of the driving, though, she did get to learn to drive. She enjoyed going to a race track type place and learning how to drive a few years earlier than the average kid.
Raffey balances school and acting with a tutor. She would do her school work on set. She also enjoys doing special effects make up for fun.
Watch this fun clip of her on set:
Thomas Robinson
Thomas happened onto the part from his brother's acting coach. She knew he would be perfect for the part so he auditioned and got the roll as young Frank.
He was able to do a lot of training for his part in the film. Young Frank is an inventor and brings his homemade rocket pack to the New York World's Fair. The rocket pack doesn't exactly fly correctly, however. Through his rocket pack experiences in the film, he was able to try a trapeze and indoor sky diving in real life. Doing those kinds of activities helped him learn how to control his body when he would "fly" and "fall" in the movie. It was all training that he really enjoyed.
Thomas' brother is also an actor and so he is following in his footsteps. He said he would love to do a project together one day. Though he loves to act and will continue to do so as the opportunities arise, he has a passion for baking. He says lemon bars are his specialty.
Advice from Raffey and Thomas
We asked Raffey and Thomas what they would tell young people also wanting to get into acting. Raffey's biggest piece of advice is to "never give up." Thomas said agreed and said to "keep trying" he said people may say no a lot because there are a lot of people auditioning for the same parts but if you be yourself and keep at it, it will happen.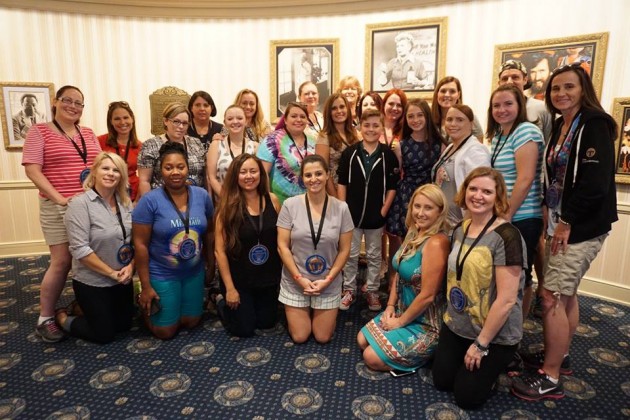 I loved speaking with these two. They were so energetic and excited to speak with us. I could tell they loved their roles in
Tomorrowland
and were so excited to share that with everyone.
Tomorrowland hits Blu-ray combo pack, digital HD and Disney Movies Anywhere on October 13th.