Warm chocolatey gooeyness is how I would describe these little morsels of heaven when they are warm. So simple but packs a big punch! My Mother-in-law first introduced me to Symphony Brownies and they have become my go-to dessert when I have to bring a treat anywhere.
Symphony Brownies
There are two ways to make the brownies. You can take the easy road and use a boxed brownie mix or you can try this delicious brownie recipe from the 100 Years of Hershey Favorites cookbook. My Mother gave me this cookbook as a wedding gift and it has been well-loved these past 12 years. Ingredients
1/2 cup (1 stick) butter or margarine, melted
1 cup sugar
1 teaspoon vanilla extract
2 ehhs
1/2 cup all-purpose flour
1/3 Hershey's Cocoa
1/4 teaspoon baking powder
1/4 teaspoon salt
1/2 cup chopped nuts (optional, I don't use them since the Symphony Bars have nuts in them)
2 XL Hershey's Symphony Bars – I use the almond & toffee bars.
Directions Heat oven to 350° F. Grease 9 in square baking pan (I usually double for a 9×13 batch of brownies). In a medium bowl, stir together butter, sugar and vanilla. Add eggs; beat well.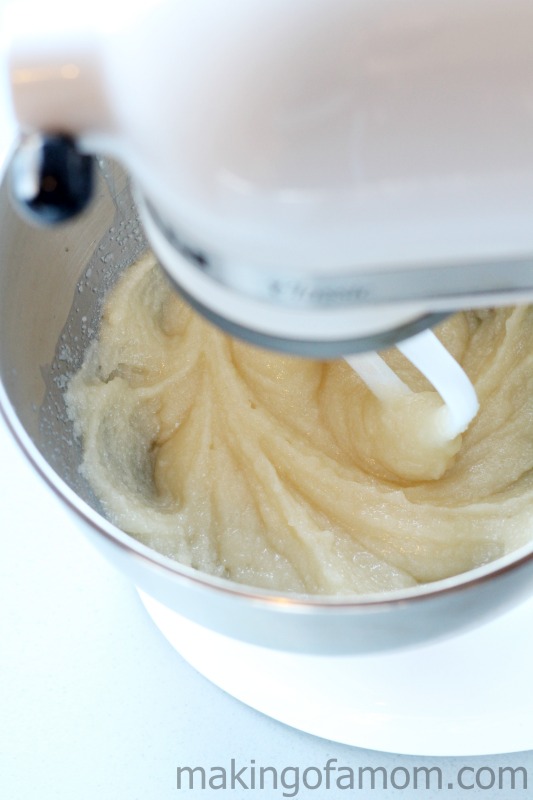 Stir together flour, cocoa, baking powder and salt in separate bowl. Add to egg mixture; beat until well blended.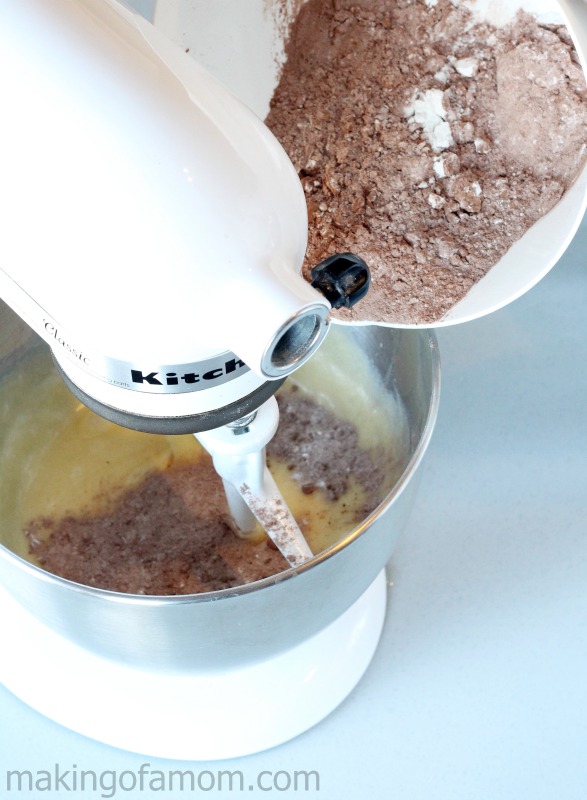 Stir in nuts, if desired. Spread 1/2 of the batter into prepared pan. Top with the Symphony Bars.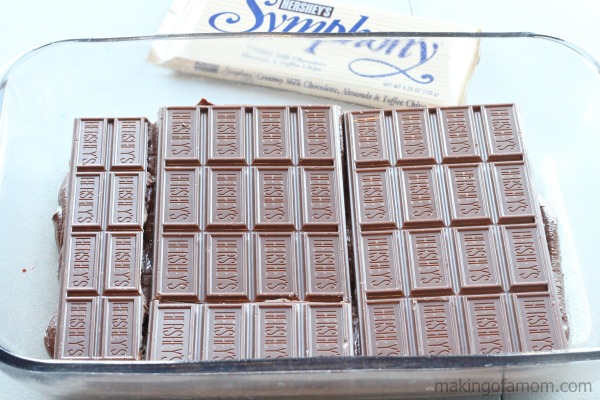 Top with remaining batter. Spread to cover.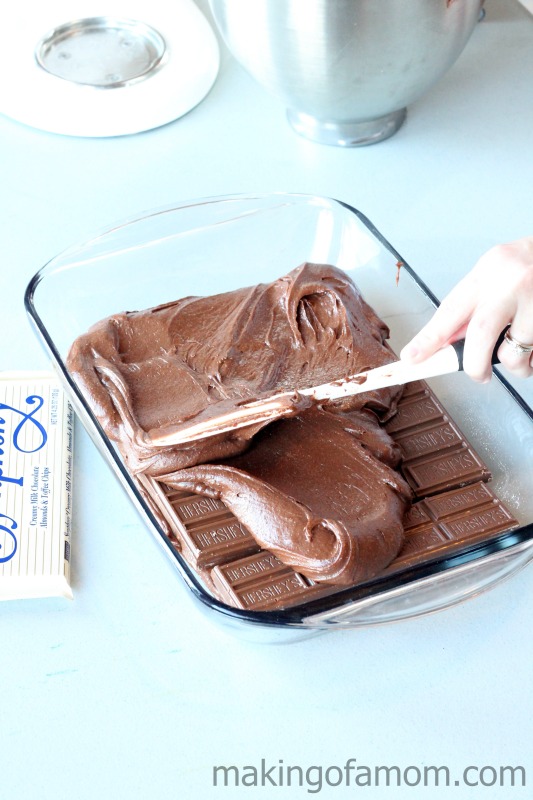 Bake 25-30 minutes. The old toothpick trick won't help because of the gooey chocolate bars in the center, so you will have to use your best guess on when they are done. They will need probably the full 30 minutes. Set to cool. You can serve warm or completely cooled.
ENJOY!