I love simple desserts that look impressive. These types of desserts are easy to make but they look complicated and they can impress your friends. These
Rolo Brownie Bites
can be super simple, or a little more involved depending on how you choose to make them. These are my perfect dessert because they are so easy with the boxed mix and they have caramel – which is my favorite treat of all time.
As you can see, when I made the Rolo Brownie Bites I used a boxed brownie mix. You can do that too and make this a super simple dessert or you can use a homemade brownie recipe. I have a
Best Brownie
recipe you can try, if your interested.
Once you make the brownies as directed on the box, spray a mini cupcake pan. Spoon the brownie batter into each of the cupcake holes. I used a cookie scoop and it was the perfect amount of batter. Once all the cups are filled place a Rolo in the center of each one.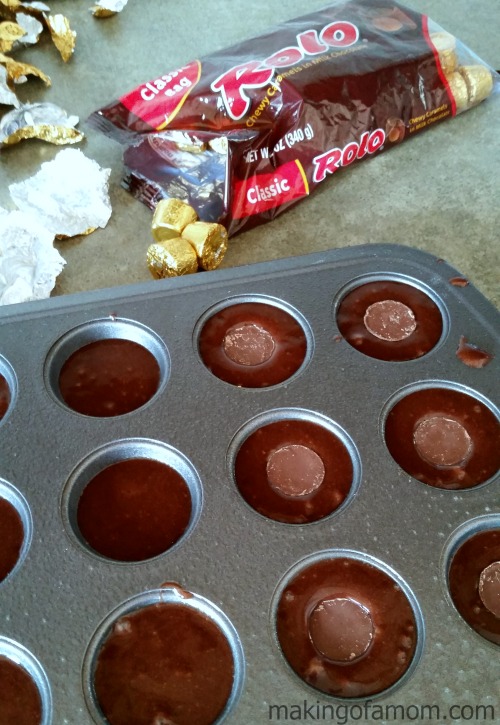 The box mix didn't have a recommended time for the mini cupcake pan so I baked mine 15-18 minutes at 350°. You can just check yours incrementally as it bakes starting at 10 minutes. Let cool in pan for a few minutes but I recommend taking them out of the pan to fully cool on a baking rack.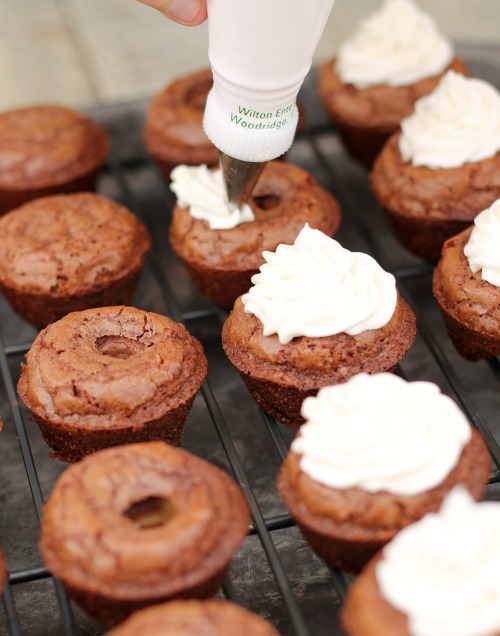 You may notice that some of the brownie bites will sink where the Rolo is. That's ok because we're going to frost these with some
fluffy buttercream frosting
. This frosting is creamy, and yummy. I decorated the brownie bites with some cute matching sprinkles I had on hand. It would be easy to theme these for any party or occasion. Change the color of the frosting and sprinkles and they are ready for whatever occasion you are celebrating! Enjoy!
What is your favorite simple dessert to make (or eat)?