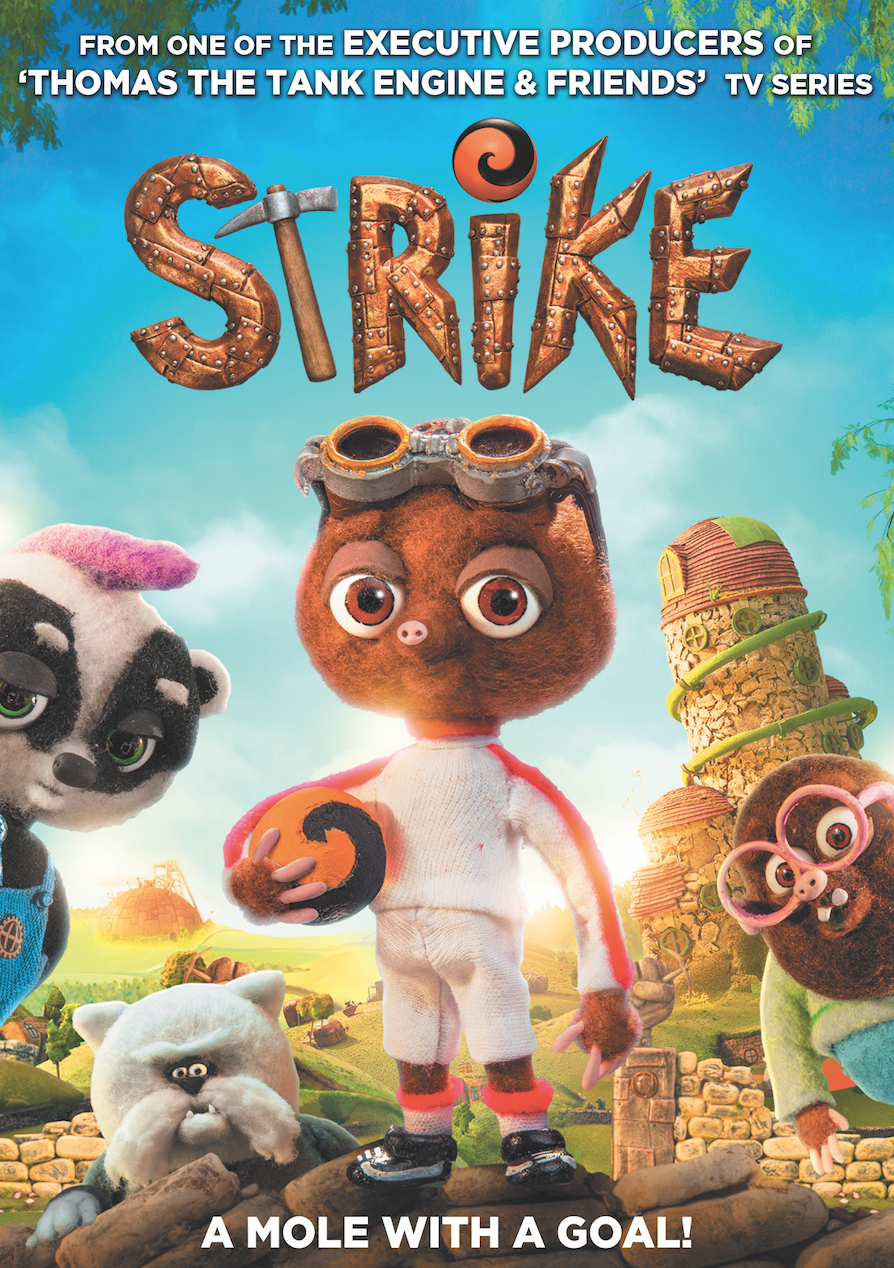 A new movie, especially right now, is a really exciting thing. My kids were really excited to have a movie night and prescreen STRIKE before it officially comes out. This is a darling movie. Check out the trailer:
Strike follows Mungo Morrison (Waterworth) as he struggles to save his family and community, while also trying to achieve his dream of representing his country in soccer during the Wild Cup in Russia.

Mungo is a young mole who is due to begin work by his proud father's side in their hometown's legendary gold mine. While his best friends are excited to be in the mine, Mungo secretly dreams of becoming a professional soccer player. However, desperate not to upset his father and facing the challenge of being a small mole unable to play soccer in bright light, Mungo sadly resigns himself to life as a miner. But, when the mine is forced to shut down after a mysterious accident, an evil and gold-obsessed supervillain, known only as 'The Boss' (Ken Stott, "The Hobbit" franchise) attempts to bully the townsfolk into selling him the mine. Against all odds and with a little help from his crazy friends, Mungo begins an epic adventure of thrills, laughs, action and danger as he hurtles towards the Wild Cup finals in Russia and has a final showdown with 'The Boss.'
My kids love movies with animals, especially the little ones and so they really enjoyed the movie. It's also fun to see sports right now, even if it is animated, amiright?
This darling movie Strike, is available on DVD and digital formats on April 7.
Giveaway
I'm really excited to be giving away 4 digital copies of this movie! The giveaway will run March 29 – April 5. This giveaway is open to US residents ages 18+. Winners will be verified, emailed and have 48 hours to claim their prize or a new winner will be chosen. Good luck!