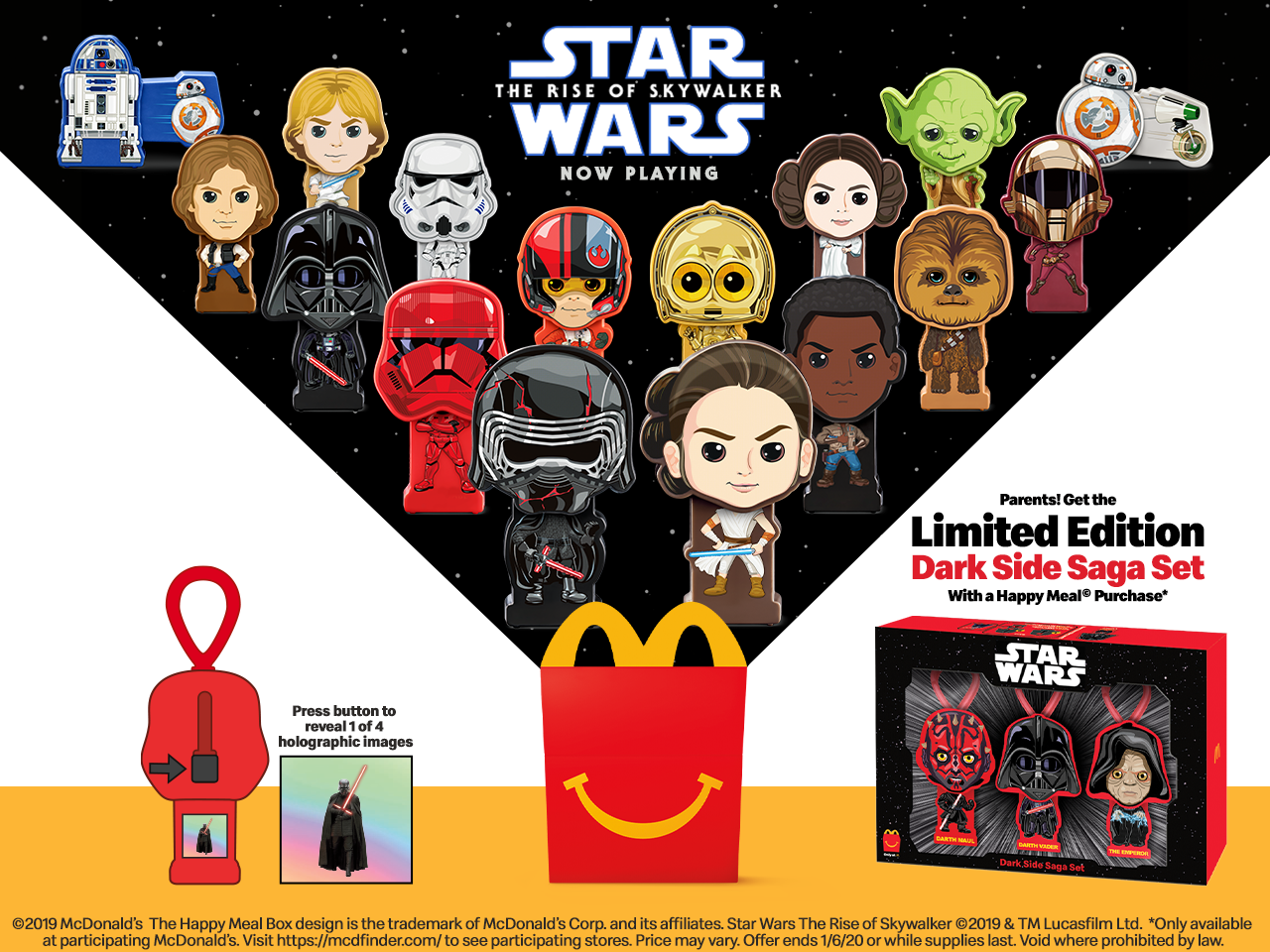 Hey Star Wars lovers, pay attention! This one is for you!
Kansas City is a special city. It isn't just because I live here and we have some awesome attractions and restaurants. It's also special because it's one of the few markets that has the exclusive special edition McDonald's Dark Side keychain set toys. These sets are not being sold across the US, the Kansas City metro area is one of just a few select areas of the country selling the collector item. These are available to buy with the purchase of a special Star Wars Happy Meal that will be in restaurants through the end of the month.
At my house my kids always want to get Happy Meals, just for the toy. Can you imagine the excitement at these special Star Wars toys! My friend showed up to my house with her kids, and they each had one of these. I didn't know at the time that we were in a special market to have these and not everyone does! Woohoo!
I'm so excited to announce that I have 3 of the Dark Side sets to giveaway 3 lucky winners!! This giveaway is open to US resident ages 18+. The giveaway will run from December 23 – 28. Good luck!