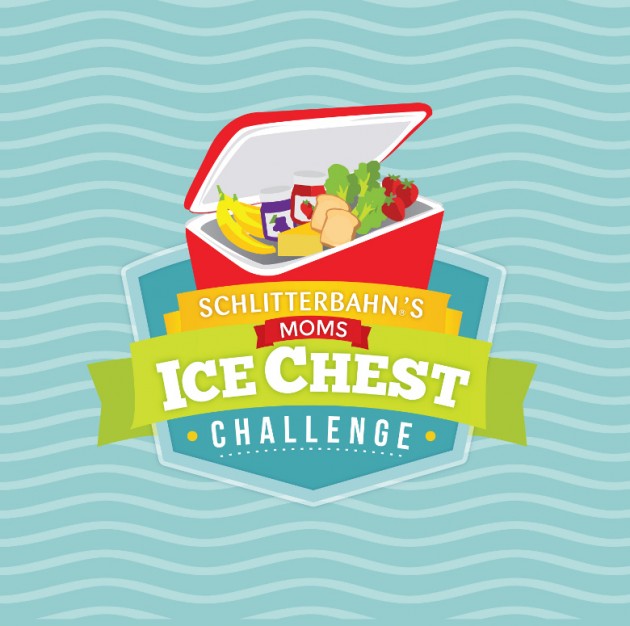 Schlitterbahn is my most favorite water park on the planet! Why? Because they give you so many freebies!
What freebies are going on at Schlitterbahn?
FREE parking
FREE tubes
FREE lifejackets
FREE food, well, bring in your own ice chest filled with food (no glass or alcohol please)
What other water park lets you bring in your own food? Of course there are some tasty food options at Schlitterbahn, but hey, let's save some money and bring our own food. Am I right?
Before you pack up your ice chest and head out the door, I wanted to share my favorite ice chest on-the-go recipe. This recipe is great because it's easy, it's yummy and customizable to your own tastes!
Loaded Pasta Salad
Ingredients (pick and choose only the food you like!):
Rotini Pasta Noodles
Italian Dressing
Carrots
Green Onions
Sliced Olives
Diced Tomato
Diced Bell Pepper
Sliced Mushrooms
Peas
Corn
Mozzarella Cheese cubes (thanks Kristen!)
Celery
Directions:
Boil noodles according to package.
Drain excess water, place in bowl with a small amount of Italian dressing. The noodles have a tendency to stick together and the little bit of oil in the dressing will help the noodles stay separate.
Place in the fridge for an hour, or until cool.
Cut up veggies while waiting for the pasta to cool.
Once pasta is cool combine veggies and Italian dressing and stir to mix. Keep refrigerated.
This dish is perfect as a side dish or main dish. When we head to Schlitterbahn this summer we will pack a couple of containers of the pasta salad. My kids will only want a few bites to go along with their sandwiches, but my husband and I will want it as the main portion of our meal. Be sure to save room for a funnel cake, though. Schlitterbahn makes an awesome loaded funnel cake!
Are you headed to a Schlitterbahn park near you? We can't wait to visit in Kansas City, but I think we will be skipping Veruckt! 😉