Thanks to Poise for sponsoring todays conversation. All opinions are completely my own.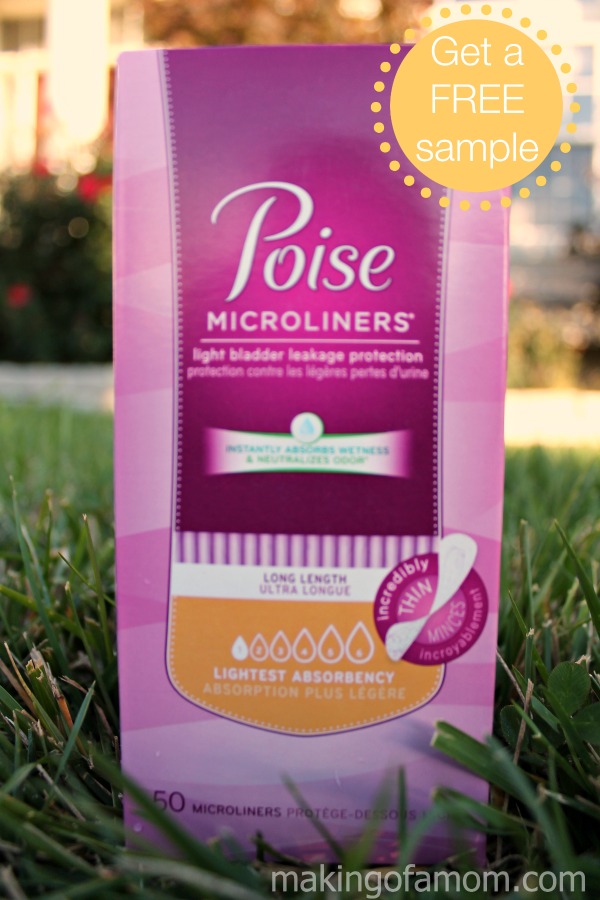 Sometimes I need to cover some sensitive topics on the blog. Things that happen to a lot of us but we don't like to talk about. Today let's chat about
light bladder leakage
. 1 in 3 women experience light bladder leakage (LBL) so it is a huge problem. Even though the problem is huge and potentially very embarrassing, there is a micro solution to the problem.
Poise Microliners
are thin and instantly absorb wetness. These microliners are specifically designed to be discreet and help keep you feeling fresh and comfortable all day long. For being such little heroes they pack a wallop of features:
Absorb-loc core that quickly locks away wetness and odor.
Individually wrapped.
Think-flex design that moves with your body.
Stays in place for everyday comfort.
As the weather get cooler we are entering Cold and Flu season. This week I have had a cough which has caused me to be burdened with some light bladder leakage (thanks baby #3!). These micro heroes have saved my confidence as I have gone out and about. I don't worry about my coughing or the potential for LBL when I have the Poise Microliners on. The biggest thing for that I love about these is that they are so thin and so discreet. It's one thing to not have everyone in the world know you have a liner on, but to not really notice it yourself is HUGE! I love them!
Sounds great, right? Well you can get your hands on a
FREE sample
 so you can try them out and fall in love!