Philips AVENT makes a wide variety of baby products that I love! I have used them for several years and throughout several babies! Here are a few of my favorites! Make sure you read to the end because I have a fun GIVEAWAY to offer!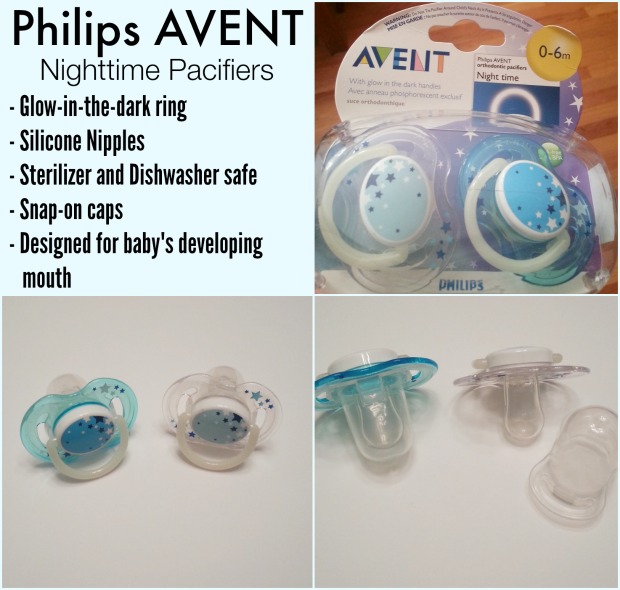 I love the Philips AVENT nighttime pacifiers because they Glow-in-the-dark! The safety ring on the pacifier glows so that when my baby wakes up at night and needs something to soothe him, he can easily spot the pacifier. These pacifiers have silicone nipples and are taste and odor-free. They are designed for a baby's developing mouth. I also love that the pacifiers come with a snap on cap. That makes it really easy to keep them clean and germ free when traveling. I just snap on the cap and throw them in my diaper bag. The pacifiers are also safe to put in a sterilizer or a dishwasher.
You can purchase these Philips AVENT nighttime pacifiers at Walmart, Amazon.com, Drugstore.com and select other retailers.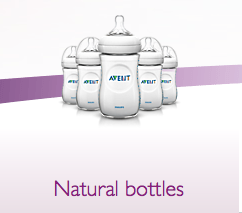 Philips AVENT Natural bottles are innovative in that the bottle nipples have been designed after a Mother's breast so the baby feels natural latching on. This is great for Dad feedings! With a twin valve system these bottles are anti-colic by venting the air back into the bottle instead of baby's tummy. They also feature comfort petals that are soft and flexible for baby's gums. They come in elephant, monkey and flower designs.
Giveaway Time!
Philips AVENT is offering a giveaway of the nighttime pacifiers and the natural bottles! This giveaway is open to US residents ages 18+. The giveaway will run from June 9 – 11. Winner will have 48 hours to respond or a new winner will be chosen.
Enter through the Rafflecopter below!