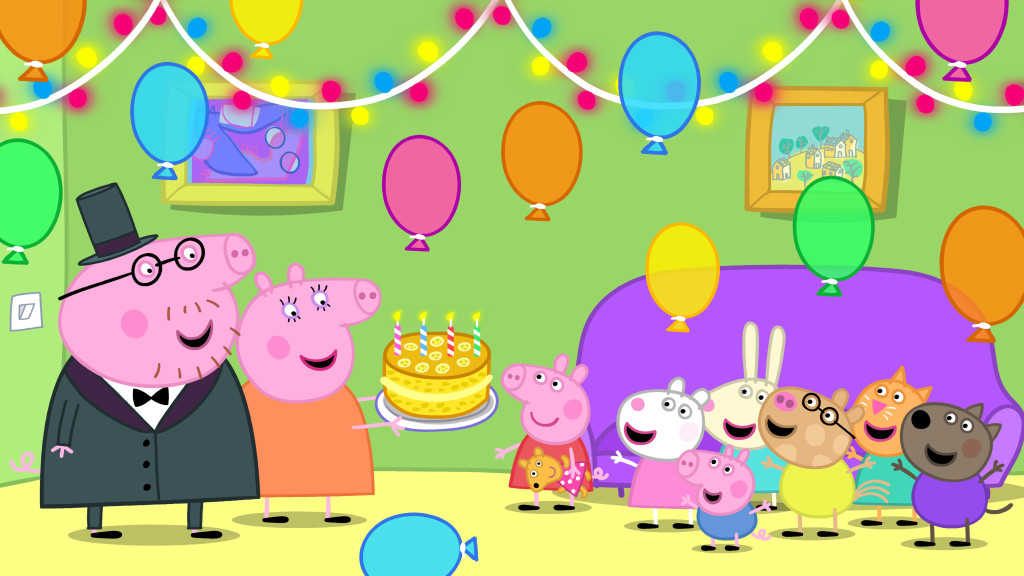 Peppa Pig is a newer interest at my house, but I like it because all of my kids seem interested. We got a couple Peppa Pig toys for Christmas and so they are now fans!
The thing that worries me about Peppa Pig is since she is a pig her and her family like to jump in mud puddles, so I try to tell me kids that we don't do that! lol It's funny!
Included on the DVD are 14 Episodes:
"My Birthday Party"
"The Playground"
"Fancy Dress Party"
"Ballet Lesson"
"Dens"
"Grandpa Pig's Boat"
"Daddy Puts Up a Picture"
"School Play"
"Rebecca Rabbit"
"Tidying Up"
"Grandpa's Little Train"
"At the Beach"
"Frogs, Worms and Butterflies"
"Cleaning the Car"
This DVD has a running time of 80 minutes. Peppa Pig: My Birthday Party DVD is available March 18.
We have a GIVEAWAY!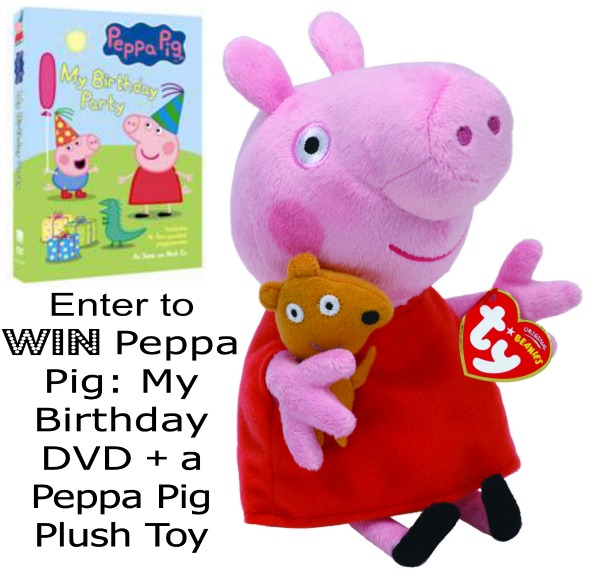 One lucky winner will receive the Peppa Pig: My Birthday DVD and a Peppa Pig plush toy. This giveaway is open to US ages 18+. The giveaway will run from February 14 through March 14. Making of a Mom is not responsible for prize fulfillment. Good luck!