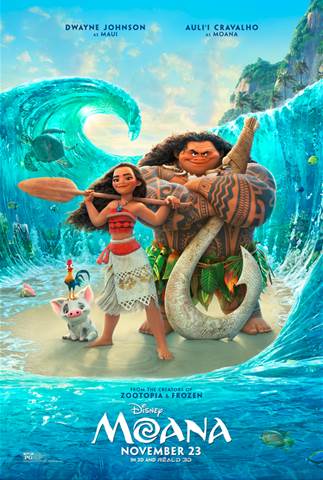 Guys, I'm so, so excited for "Moana"! It looks like a darling movie and I have warm fuzzy feelings for the Polynesian culture since my parents lived in Hawaii for 18 months and because where I live in Missouri has a very large Polynesian population. I'm really excited to share this new trailer for the film.
So what is "Moana" about?
Three thousand years ago, the greatest sailors in the world voyaged across the vast Pacific, discovering the many islands of Oceania. But then, for a millennium, their voyages stopped – and no one knows why.
This is a really fun movie to follow on social media because the talents in the film are so excited for it to come to theater. Especially, it seems "The Rock" is so excited for this movie that he shares a lot pictures, stories, songs and more. Follow Moana on Facebook to see these fun posts.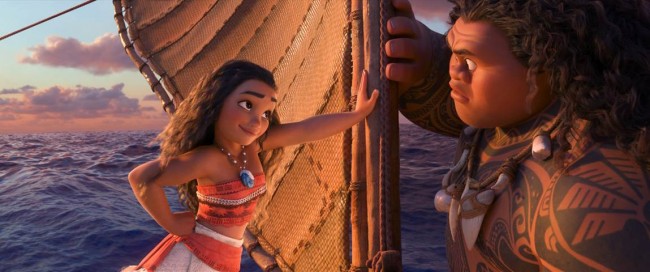 Another reason I'm so excited is because ever since I covered the Diamond Edition of "The Little Mermaid" and was able to
interview John Musker and Ron Clement
. Those men directed "The Little Mermaid" and other Disney greats and now they are the directors of this film as well.
AND, as if there were more ways to be excited, Eric Goldberg is one of the animators on the film and I've also met him. It's been so fun working with Disney on promoting different movies throughout the year that now I feel more connected to these movies come out. It's incredible to think about having met and interviewed some of the talented people creating this movie.
"Moana" is in theaters everywhere November 23.