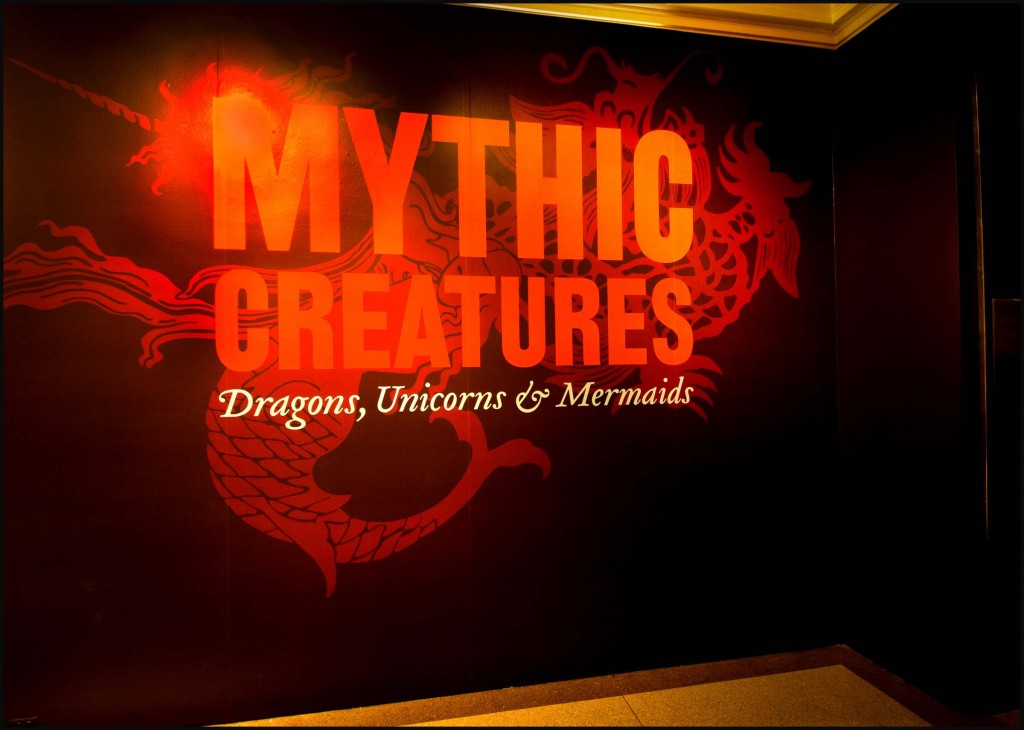 MY family love exploring local communities and enjoying the fun things they have to offer. Overland Park is one of our favorite places for many reasons, including the new Prairiefire entertainment district. Here you are greeted with restaurants, gelato, a toy store, apartments, a movie theater and the Museum at Prairiefire.
The Museum of Prairiefire is excited to announce its new exhibit Mythic Creatures.
Mythic Creaturestraces the natural and cultural roots of some of the world's most enduring mythological creatures from Asia, Europe, the Americas and beyond. The exhibitionfeatures "life-size" models of a 17-foot-long dragon with a wingspan of more than 19 feet; a 10-foot-long unicorn; an 11-foot-long Roc with large, sharp talons and a wingspan of nearly 20 feet swooping above visitors' heads; a kraken, whose 12-foot-long tentacles appear to rise out of the floor of the exhibition as if surfacing from the sea; plus two actual life-size models—a six-foot-tall, extinct primate called Gigantopithecus; and the largest bird ever to have lived, the more-than-nine-foot-tall, extinct Aepyornis. The exhibition also includes replicas of preserved specimens from the American Museum of Natural History and other museums' collections, as well as cast fossils of prehistoric animals, to investigate how they could have, through misidentification, speculation, fear or imagination, inspired the development of some legendary creatures.
My kids really enjoy things like mermaids, dragons and unicorns so they will be very excited to visit this exhibit in the museum. The new exhibit runs from August 30, 2014 through February 1, 2015.  The museum hours are Mondays through Saturdays from 10 a.m. to 5 p.m. and Sundays from noon to 5 p.m. For more information you may call (913) 333-3500 or visit the Museum's website at www.museumatpf.org.
The Museum of Prairiefire is happy to give one lucky reader 4 tickets to Mythic Creatures! This giveaway is open to US residents able to visit the Museum of Prairiefire in Overland Park, KS. Winner will be verified, emailed and have 48 hours to claim prize before a new winner is chosen.
This giveaway will run from August 28 through September 3. Good luck!