Recently, my blogging friend Tiffany shockingly lost her husband Sean. He was only 35 years young and unexpectedly passed away. Tiffany has two adorable young children named Jasmine (8) and Seanie (4), and is now left as the sole breadwinner to take care of them.
Tiffany is also the blogger at Fabulous Mom Blog. One of the many ways that bloggers earn money is from people simply visiting their site. The traffic helps with ad income. Right now while Tiffany takes some time to grieve and figure out her new "normal" a few of us bloggers would like to help her keep her traffic up so that she has that stream of income. This giveaway's sole purpose is to direct traffic to Fabulous Mom Blog to help her out. Please enter and share with your friends. Also, if you browse her blog please share her posts on Facebook or Twitter, or think of visiting her blog often to help her out during this horrible time.
So, what are we giving away? A ton of Disney stuff!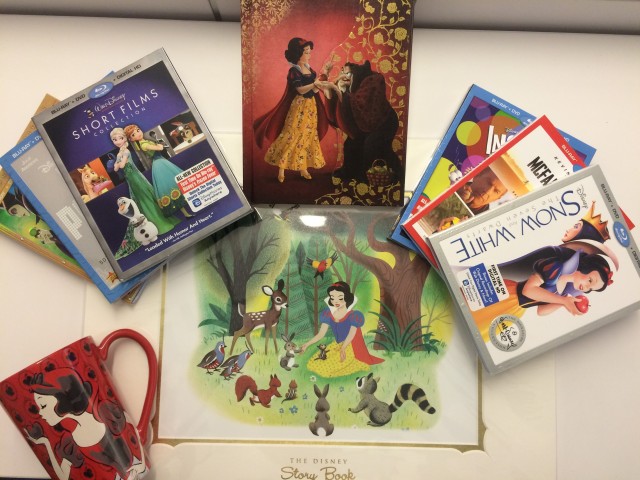 1 lucky winner will receive a huge Disney prize pack. Over $150 in goodies!
Snow White Blu-ray/DVD Combo
Snow White journal
Golden Books Snow White piece of art
A Snow White mug
AND also receive Blu-ray/DVD Combo Packs of:
Sleeping Beauty
Walt Disney Short Films Collection
Mary Poppins
McFarland
Inside Out
This giveaway is open to US residents ages 18+. Winner will be verified and contacted by email. Making of a Mom is not responsible for prize fulfillment. The Giveaway ends March 14. Good luck!