I'm so excited to be teaming up with Zoey's Attic for a second year to be featured in my Holiday Gift Guide. All opinions are 100% my own.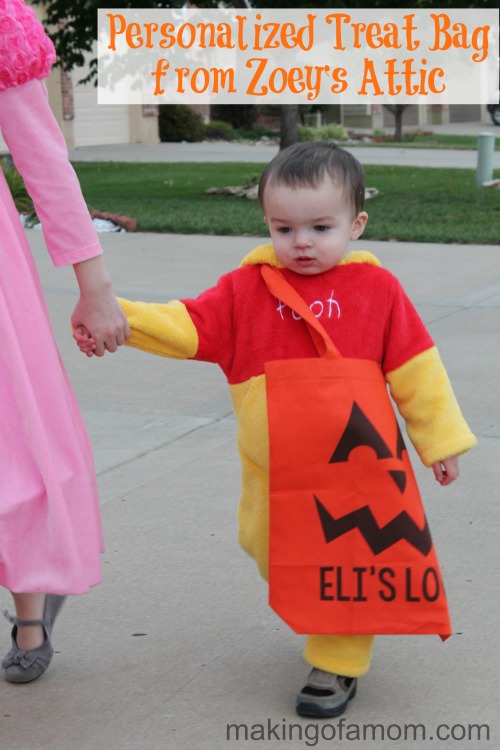 Last year I was lucky enough to work with Zoey's Attic Personalized Gifts on my Holiday Gift Guide and received two adorable Trick or Treat bags for my older two kids. Last year my baby wasn't old enough to participate in the fun that is Trick or Treating. This year he is ready for the action and so once again, I turned to Zoey's Attic and their darling Trick or Treat bags to complete our set.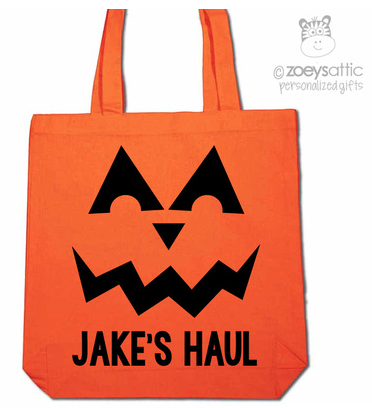 My favorite thing about Zoey's Attic Personalized Gifts if that their selection is HUGE and personalizations seem endless. I decided that this is the bag I loved for my baby but I combined this bag with a phrase of a different treat bag! They were happy to make the customization for me and I LOVE it so much!
Zoey's Attic has personalized gifts for every holiday and occasion. Their selection of gifts spans from shirts, pillows, bags, aprons, tumblers, announcements, ornaments and more! It is really impressive the amount of variety.
Christmas is coming and they have darling options for your baby!

I especially love their sibling shirt sets! I love to dress my kids a like or in some sort of coordinating clothes and Zoey's Attic makes it so easy.
My kids love now having similar treat bags that are customized to their likes and personality. I think it is adorable taking them Trick or Treating with their custom bags. Last year we got a ton of compliments on our bags and this year I expect the same! The bags are big enough to have hours of fun and hold all of their treats! Thanks so much Zoey's Attic!
Personalized gifts are definitely the way to go.  Zoey's Attic Personalized Gifts are high quality. They are also really quick with their work with turn around time being 1-3 days!  This is definitely a company I recommend. Check them out or follow them on Twitter or Facebook!