Disclosure: I received a free product sample for review purposes. All experiences and opinions are my own. Yours may differ.
Father's Day falls during summer break. This year instead of getting Dad a tie or some socks, try getting him some Zylast. Zylast is a revolutionary hand sanitizer that offers persistent protection for up to six hours.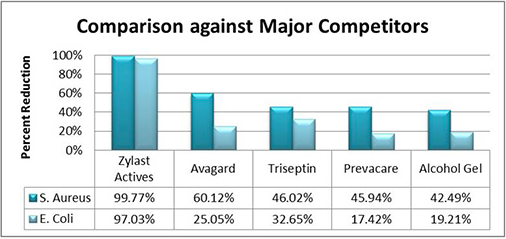 I have used a lot of hand sanitizers because of having three children. We use them when we go out, after we've been at church, after grocery shopping, after school, basically all of the time. I really don't like when my kids get sick. When you use traditional hand sanitizers it is like a little burst of cool from rubbing the alcohol on your hands and BAM! your hands are germ free. When you use Zylast it is more of a lotion. It is like you are moisturizing your hands when you are  rubbing the Zylast on. This lotion will fight germs for up to six hours. Zylast is also water based and all natural. It is non-flammable.
Give Dad the gift of germ-free living and healthy summer vacations! Check out Zylast today! Also, use discount code: MOM10 to get 10% off your order!
Check out my other Father's Day Gift Guide ideas here.